This week we launched Airbnb Experiences in the creative and cultural capital of Chiang Mai, one of our fastest growing markets in Thailand, and second largest city to launch Experiences after Bangkok in March 2017. And due to unprecedented demand, Airbnb is expanding Experiences across the country where individuals or professional tour guides in Thailand can now submit Experiences to host and connect with the global network of more than 300 million Airbnb travelers.  
So which to choose when you're traveling to the country? Each city brings something unique and exciting to the table, as evidence by the Experiences led by locals in each, but here are some of the differences we've seen between the two global travel destinations, so by all means, choose for yourself.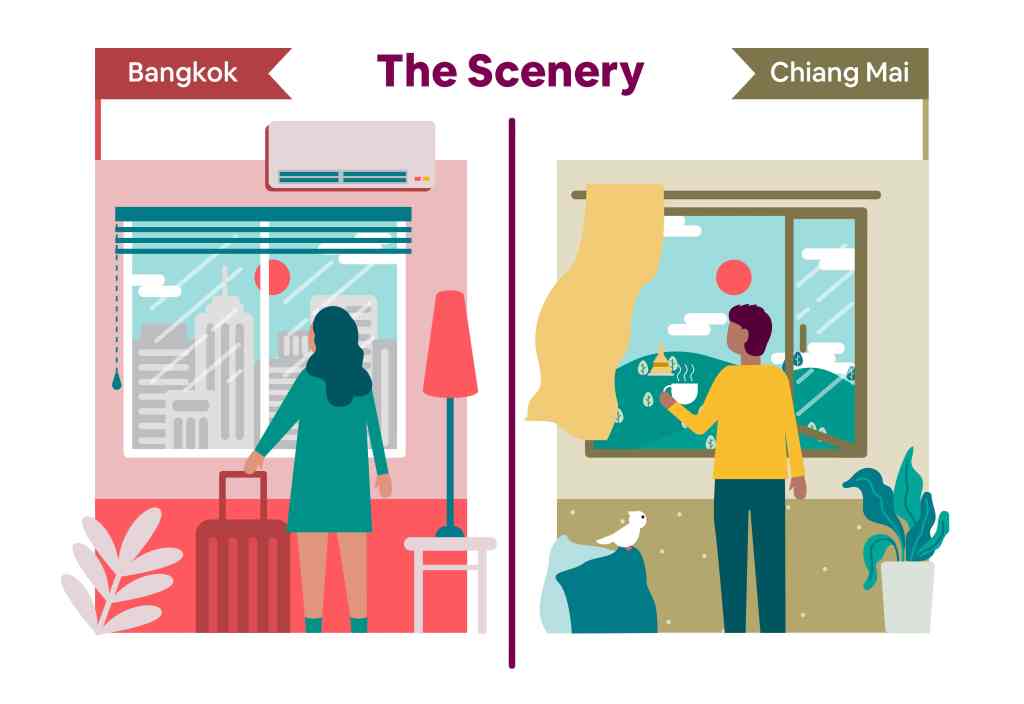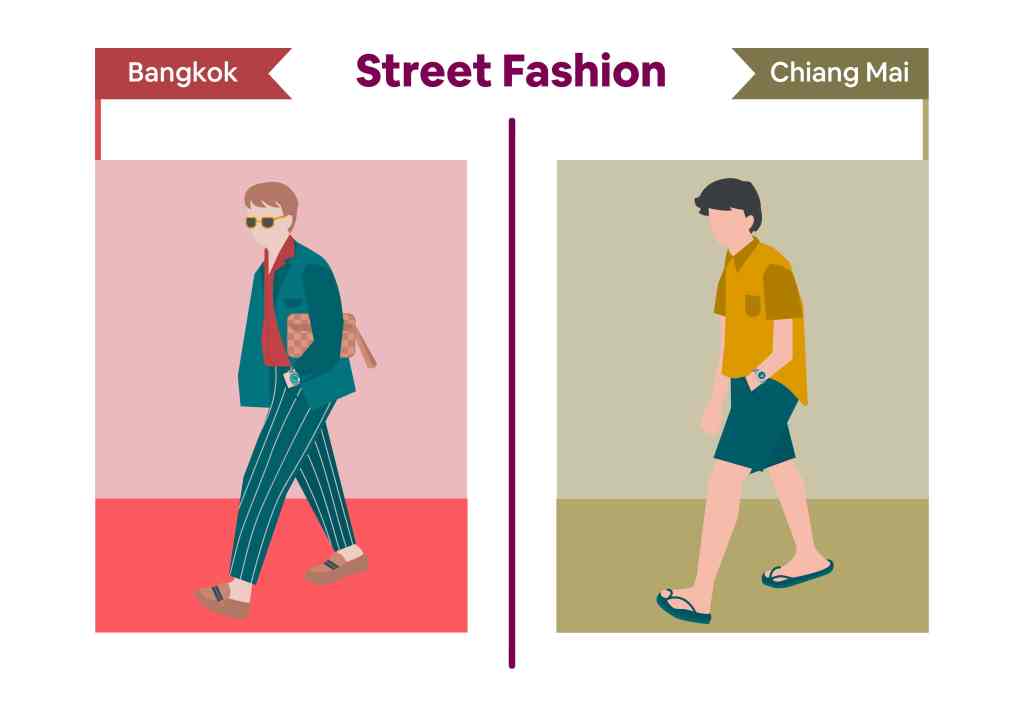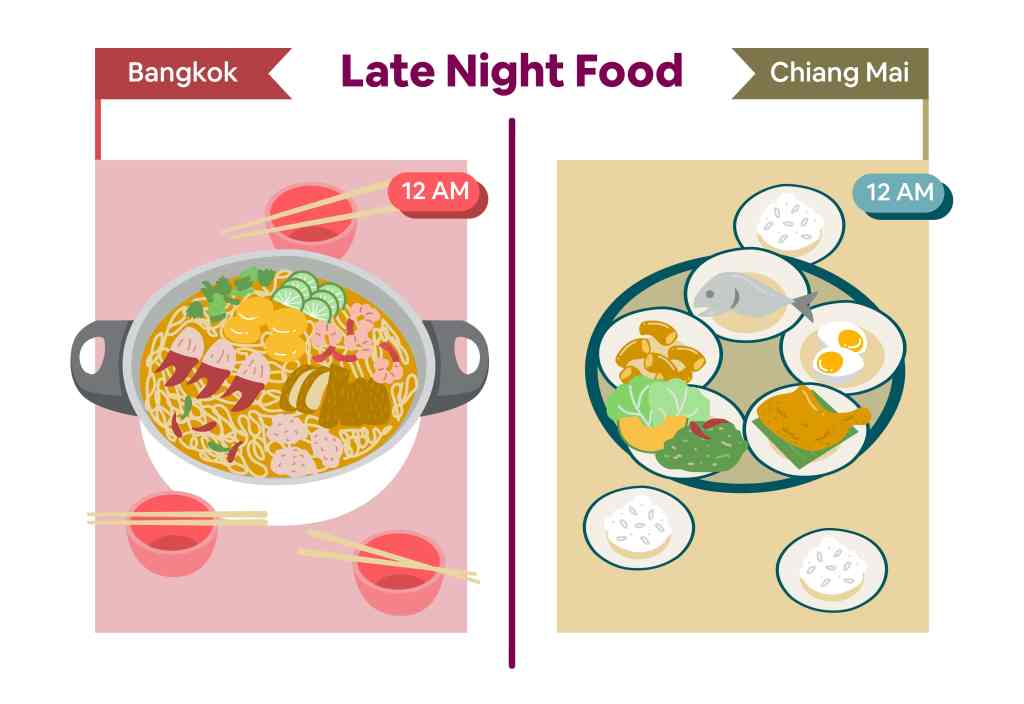 No matter where you're from, there's no doubt that everyone can share and revel in the comfort that is late night food. Bangkok residents stick to their traditional noodles: learn how to cook authentic Thai with host Pimlada or try the best smoking Thai stir fry courtesy of Dwight and Panisha. Chiang Mai locals prefer northern Thai goods like deep fried chicken, fish or chitterlings covered in green chili jam, or kow soy noodle, a typical dish of the region, and you can learn how to make host Waya's mom's recipe, which Waya claims is the best.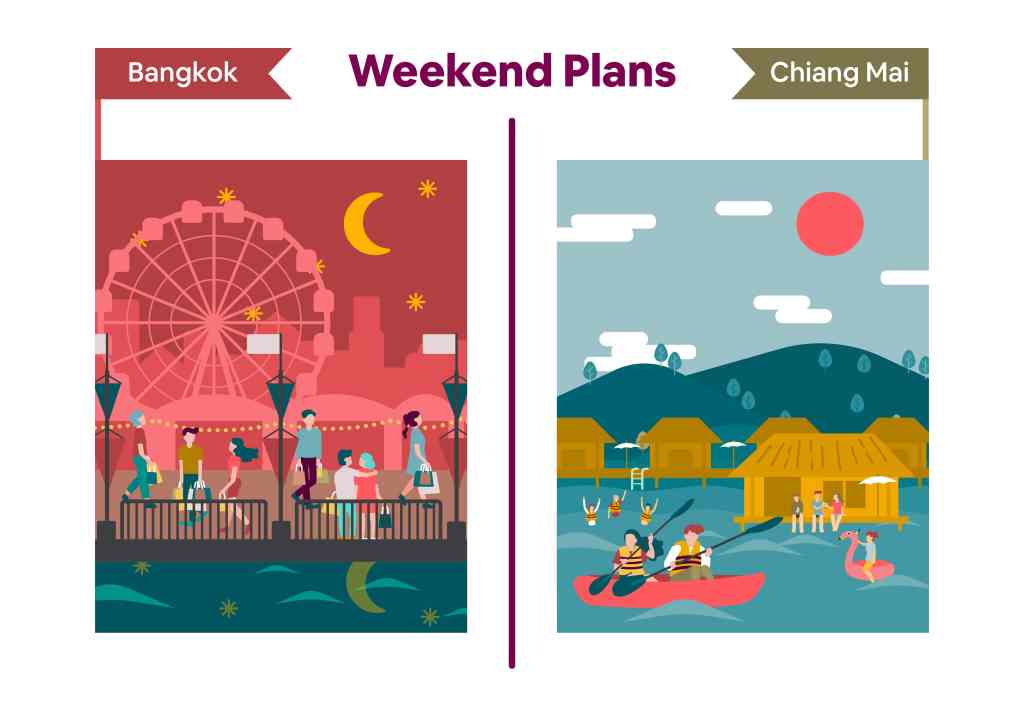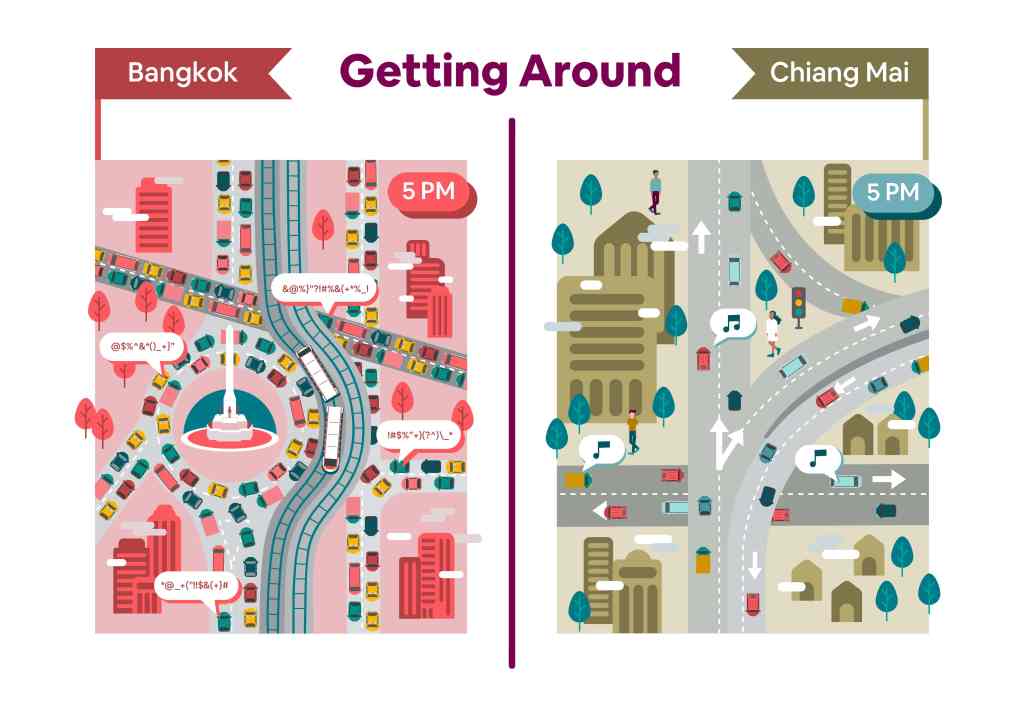 And just because we think you should know before you go, there are many ways to get around Bangkok, but it is home to some of the worst traffic in the world. Chiang Mai, with its light traffic, encourages locals and travelers alike to ride the songtheaws, trucks with two benches, which make it easy to jump on and off as you please.
Check out Experiences in Chiang Mai here and Bangkok here.

Airbnb Experiences make travel magical again by immersing travelers in local communities around the world by offering unique, one-of-a-kind Experiences that are handcrafted and led by local experts you won't find anywhere else. It's proving successful; compared to the same time last year, global weekly guest bookings for Airbnb Experiences are up over 2500 percent. In 2016, we launched 500 Experiences across 12 cities. Now, in 2018 the Airbnb platform offers 13,000 Experiences in 180 cities.
Download the full graphic here.
The Airbnb Press Room is aimed at journalists. All Homes and Experiences referenced on the Airbnb Press Room are intended purely to inspire and illustrate. Airbnb does not recommend or endorse specific Home or Experience listings on the Airbnb platform.