Just over a week ago, we unveiled Airbnb's roadmap to bring magical travel to everyone. Since our announcement, it has been incredible to see our community's response. 12,000 eligible hosts have already applied to be Airbnb Plus hosts in our 13 launch markets. Guests are excited about Airbnb Plus, too: we saw a 95 percent increase in nights booked for Airbnb Plus homes in the first week, which far exceeded our expectations. More than half a million hosts have begun to update their listing descriptions to reflect our expanded category types, making it easier for guests to find their homes.
We've also received overwhelming interest from boutiques and bed & breakfasts to join Airbnb. We are now facing a backlog of interested hosts, but we're working hard to keep up with the demand. This comes on top of the 520 percent increase in boutique listings on our platform in the last year.
Today marks the next step in our journey to bring Airbnb to everyone.
I'm excited to announce that Greg Greeley is joining Airbnb as our President of Homes, leading all aspects of our Homes business. In this role, he will support our community of hosts and guests as we work to make Airbnb for everyone, including the newly launched Airbnb Plus, Airbnb Collections, our expanded Superhost program, and the forthcoming Superguest program. Greg will join our executive team and report directly to me.
Even among an amazing and diverse slate of candidates, Greg stood out for his phenomenal customer-first approach, global operations excellence, and a decades-long commitment to developing and mentoring talented leaders.
Greg joins Airbnb from Amazon, where he spent 18 years, most recently leading Amazon Prime, a program he helped invent and launch in 2005. Under his leadership of Global Prime and Delivery Experience, the program has grown into one of the most successful and beloved customer membership programs ever.
Before leading Amazon Prime, Greg was Vice President of International and Category Expansion where he oversaw the launch of the consumer businesses in India and Brazil. Greg has also lived in Europe, where he managed Amazon's European consumer businesses, growing and expanding the retail and digital offerings and launching two new country websites. Earlier, Greg led Worldwide Media (books, music, video, software, and games), after serving as the Vice-President of the Worldwide Operations, Retail and Marketing finance organizations and the Chief Financial Officer of International for Amazon.
Just as importantly, throughout his career, Greg earned a reputation as an exceptional manager who builds strong teams and invests in developing leaders from within the company.
I first met Greg back in 2011, and even then, his enthusiasm for what we were doing at Airbnb was evident. Greg loves to travel and has been a member of the community for the past six years (check out the great photo of his stay at Doug's treehouse). He was an early adopter of home sharing, staying with several families in their homes during his first trip to Europe in the mid-1980s. During a vacation in 1990, Greg and his wife made a promise to each other that they'd one day fulfill their retirement dreams of opening a bed & breakfast. It's good to know we now have a category for them when they get up and running!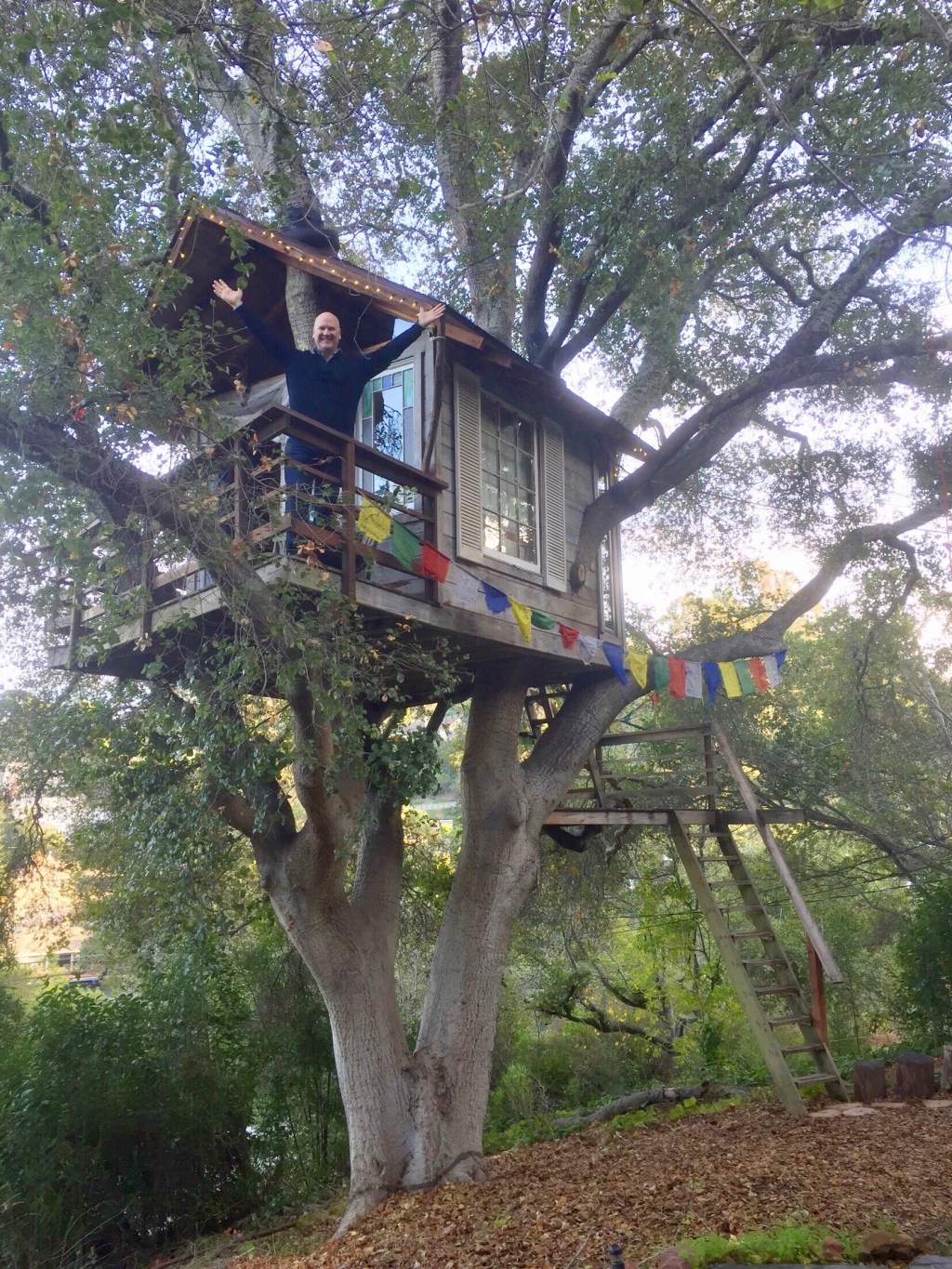 We envision a world where everyone can belong anywhere. Over the past ten years, we have grown from three airbeds in Joe's and my apartment to 4.5 million places to stay in 192 countries. We have made a lot of progress on the "anywhere" part. But over the next ten years, we want to make more progress on the "everyone can belong" part. We want one billion guests to experience Airbnb, living like a local and being welcomed in every home. Greg is the perfect person to lead our Homes business and help us realize this vision.