This New Year's Eve, Sleep Under the Times Square Ball with Airbnb + Nasdaq
2020 has been a year, and it is safe to say most of us are waiting patiently for the countdown to the New Year's Eve ball drop in Times Square. To honor the strength and resilience we've seen and felt around the world from New Yorkers, Airbnb and Nasdaq are offering locals the chance to call Times Square home for just one night under the New Year's Eve Ball – a spectacular night all to themselves!
High (and safely isolated) above Times Square on Nasdaq's outdoor terrace, guests will have their very own geodesic dome to ring in the highly-anticipated new year while taking in panoramic views of the sparkling crystal ball. With Times Square celebrations going virtual this year, guests will have a truly unique experience during the traditional confetti celebrations, right below the ball.
To kick off the guests' spectacular stay, the holiday season's icon Mariah Carey is back in Times Square and better than ever. This time, she is becoming an Airbnb host, bringing her signature sparkle to the evening. The night will be full of magic and good vibes as guests are dazzled and glamourized with:
A virtual personal greeting from the one and only Mariah Carey
A $5,000 shopping credit to use along NYC's famous 5th Avenue or local Times Square shops before their stay, along with a trunk full of sparkly New Year's Eve hats, 2021 glasses and horns for the countdown to midnight
Access to an indoor lounge to watch New Year's celebrations around the world, adorned with local art by Jason Douglas Griffin, featuring collaborations with Brandon Friend and Jason Reynolds. Or, enjoy the reading nook stocked with board games while waiting for the clock to strike twelve.
Dinner (or guests can skip that and head straight to dessert, with a slice of famous Junior's cheesecake) prepared by a private chef
A sparkly piece of crystal featuring this year's Waterford Crystal Times Square New Year's Eve Ball design as a memento to take home.
Panoramic views to see all broadcasted events and concerts organized by Times Square Alliance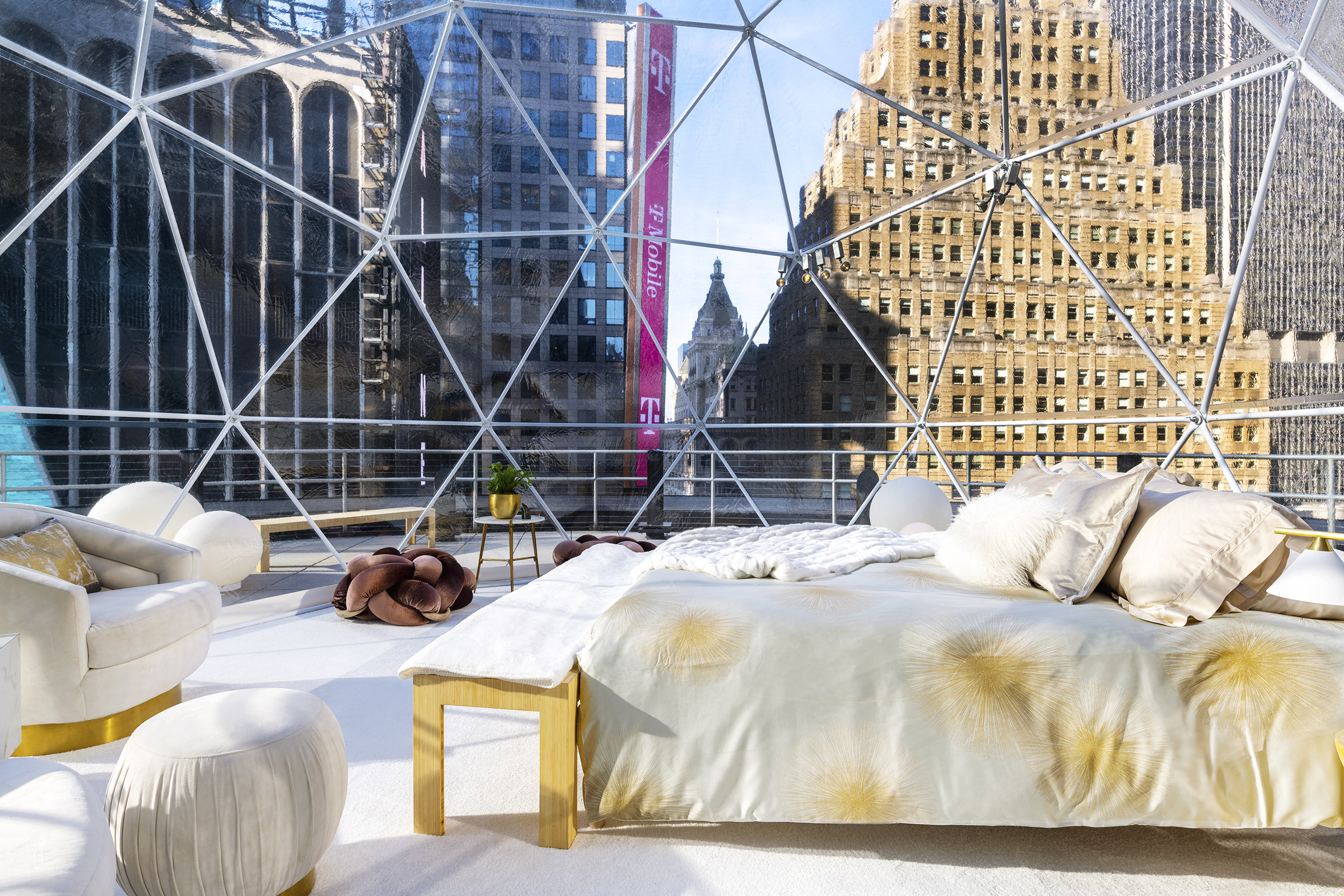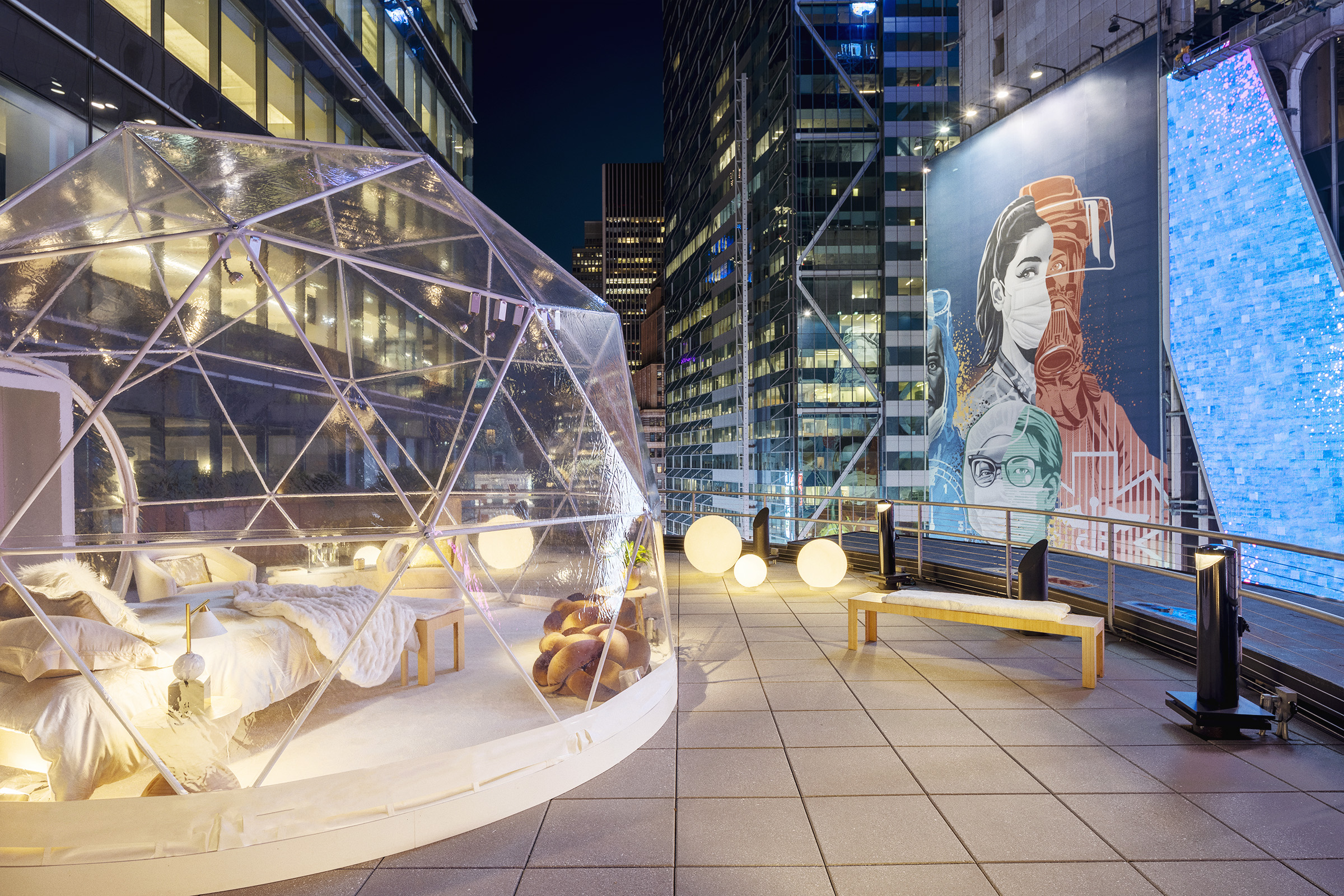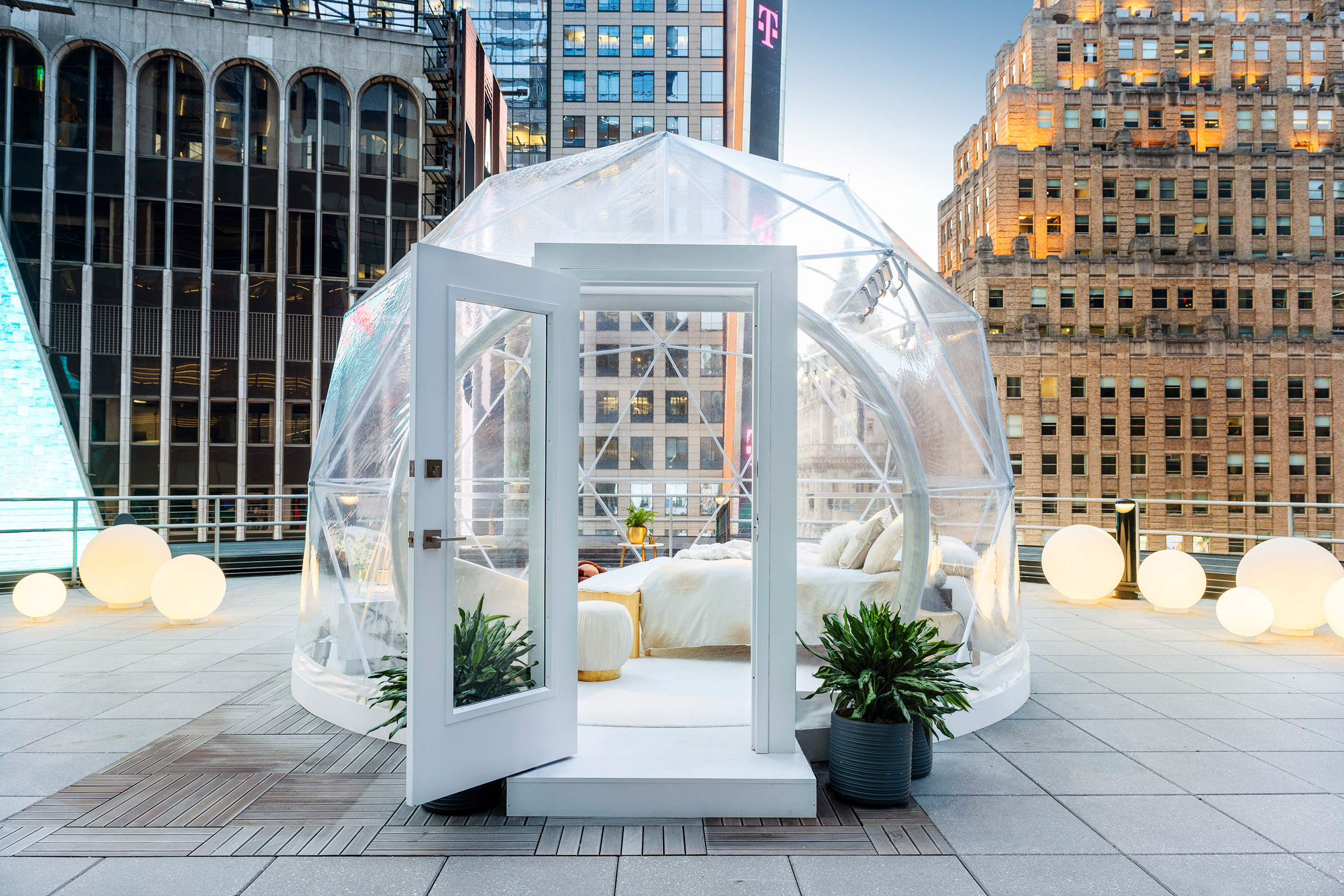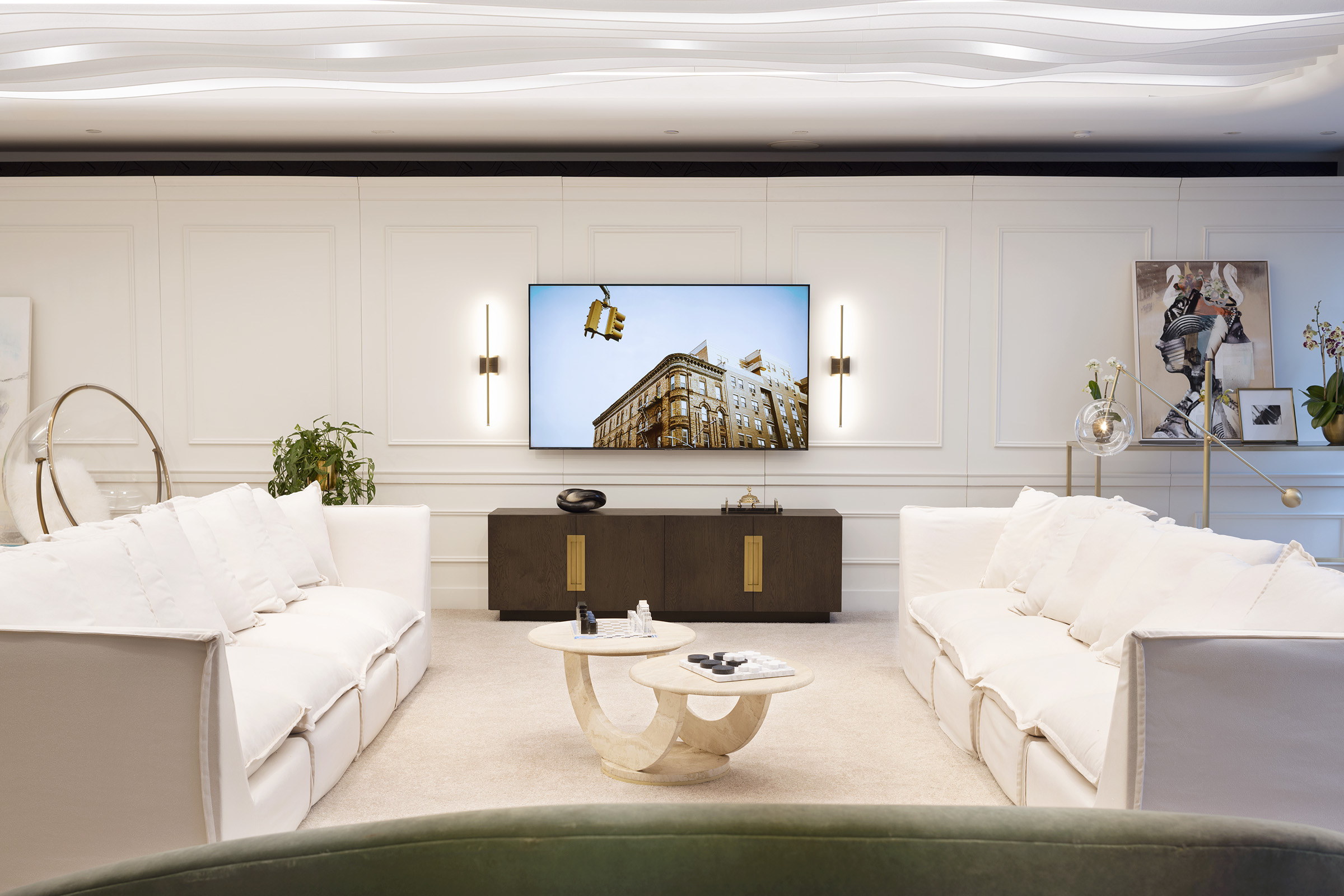 Life in New York City in 2020 was defined by the resiliency and sacrifices made by frontline workers — and people across the globe were inspired by the bravery and contributions of these everyday heroes. To honor those who have sacrificed so much to protect New Yorkers during the COVID-19 crisis and their families, Airbnb will make a $250,000 contribution to 1199SEIU United Healthcare Workers East's Employer Child Care Corporation, to help provide 1199SEIU's frontline worker members with access to high-quality child care and youth programs.
Any New York City resident who wants to have an evening to remember can request to book this one- night stay beginning on Monday, December 21 at 9:00AM EST on airbnb.com/happyholidays.*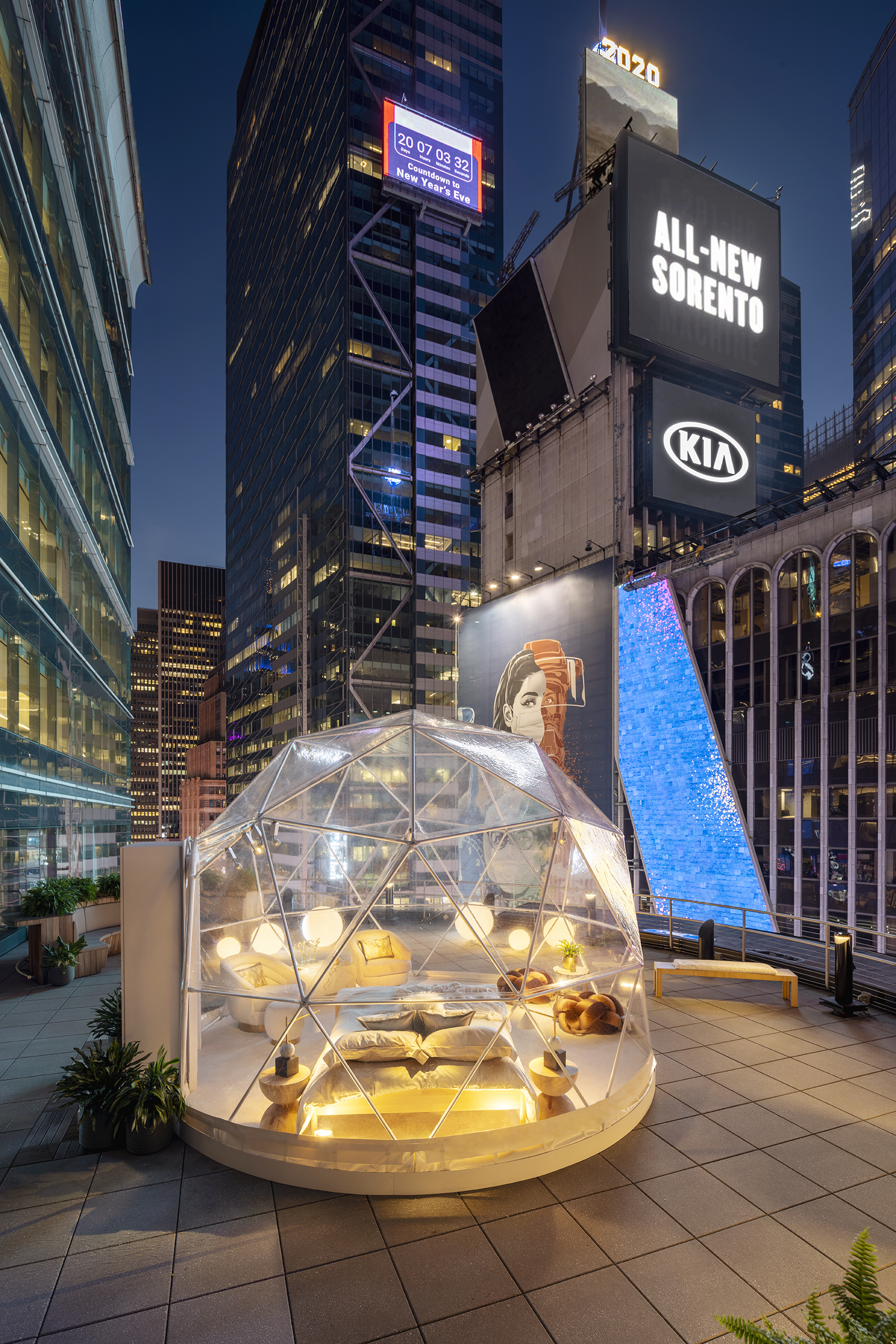 Interested guests should note that the listing rules are in strict adherence with local COVID-19 guidelines**, and those who request to book must prove New York City residency and currently live in the same household. To ensure a clean, fresh start to 2021, all interior spaces will be cleaned prior to your arrival in accordance with CDC rules and consistent with Airbnb's COVID-19 Safety Practices, which include wearing a mask, practicing social distancing, and abiding by our five-step enhanced cleaning process. Nasdaq and Airbnb recognize that the COVID-19 pandemic has impacted how people plan for future activities and are closely monitoring guidance from local government and health officials.
*The one-time, one-night stay is not a contest. New York City residents can request to book this one-night stay for up to two guests on December 31 for just $21, priced in honor of the New Year. Booking opens December 21, 2020.
**COVID and Other Safety Requirements: Airbnb and Nasdaq want this to be a fun and safe experience for the guests and staff supporting their stay. Individuals staying at the location must meet the facility's COVID-related health and safety criteria on the day of the stay and provide associated documentation. This will include confirming no active or recent infection/symptoms; no close contact with an infected individual as defined in CDC and New York guidelines; no requirement to quarantine due to travel outside of New York under New York travel rules; and, no fever of 100.4F or greater at the time of entering the facility. Attendees must acknowledge and adhere to safety and other policies governing the use of the facility.