Tourism Nova Scotia Partners with Airbnb to Promote Safe Tourism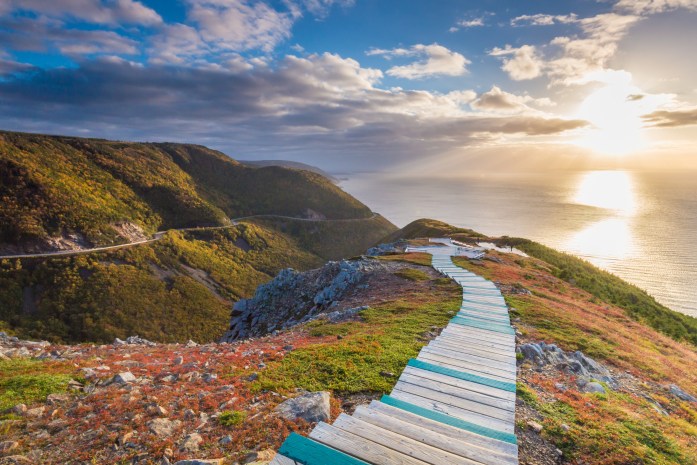 Tourism Nova Scotia and Airbnb are partnering together to promote safe and healthy tourism and experiences within the Province. As summer turns to fall, families in Atlantic Canada continue to look to nearby destinations to safely get outdoors. With a vibrant wine country, incredible hiking trails and 13,300 kilometers of coastline, Nova Scotia has a diverse range of travel options for families. 
"We're proud to be partnering with Tourism Nova Scotia to help highlight the incredible scenery and wonderful places to which Atlantic Canadians can responsibly travel on a short or longer-term basis," said Nathan Rotman, Airbnb Public Policy Manager in Canada. "We look forward to promoting economic development through safe and healthy travel with Tourism Nova Scotia."
As part of this partnership, Airbnb has developed a website dedicated to highlighting listings and Airbnb Experiences in Nova Scotia as well as relevant information about hosting in the Province. Additionally, Tourism Nova Scotia will have access to data about search and booking trends to help inform their marketing strategy and overall promotion of the destination. Tourism Nova Scotia will also share information with the local tourism industry about promoting Experiences and accommodations through the Airbnb platform.
"This partnership with Airbnb will promote Nova Scotia experiences to an audience of motivated travellers. Now more than ever, it is crucial to market where people make travel decisions. This is a fantastic opportunity to highlight the many unique and authentic travel experiences available in every corner of Nova Scotia," said Michele Saran, chief executive officer, Tourism Nova Scotia.
Airbnb and its work to promote tourism
Partnering with Tourism Nova Scotia is part of Airbnb's work with governments and tourism agencies to support economic growth as destinations around the world seek to recover from the impacts of the COVID-19 pandemic. By working with destination marketing organizations, nonprofits and governments to support responsible and safe travel, Airbnb is helping communities harness these economic benefits for local citizens and small businesses.
Traveling safely and responsibly
With guests looking to travel safely, Airbnb listings are meeting guests' new, emerging needs for increased cleanliness and privacy. Ninety-four percent of all Airbnb reviews show that guests are satisfied with cleaning, scoring it at four or five stars after their stays. In addition, listings provide amenities like private kitchens and laundry, along with offering guests more control over their environment and travel experience.
Airbnb encourages hosts and guests to travel responsibly and review the guidance and health advisories issued by relevant governmental and health authorities in advance of any booking or trip.
Last week, we announced hosts and guests must agree to follow Airbnb's COVID-19 Safety Practices, which include wearing a mask, practicing social distancing, and, for hosts and their teams, abiding by our five-step enhanced cleaning process. This commitment will help provide extra assurances to try and safeguard all our stakeholders – hosts, guests, their communities and governments.
About Tourism Nova Scotia
Tourism Nova Scotia (TNS) is Nova Scotia, Canada's tourism marketing organization with a mandate to grow tourism through marketing, experience development and business development. Located on Canada's east coast, Nova Scotia is tailor-made for those who want to truly connect with the people, culture, and history of their destination. There is a new story around every corner, in every town, and no shortage of friendly people to tell it.