Trialing new ways to display pricing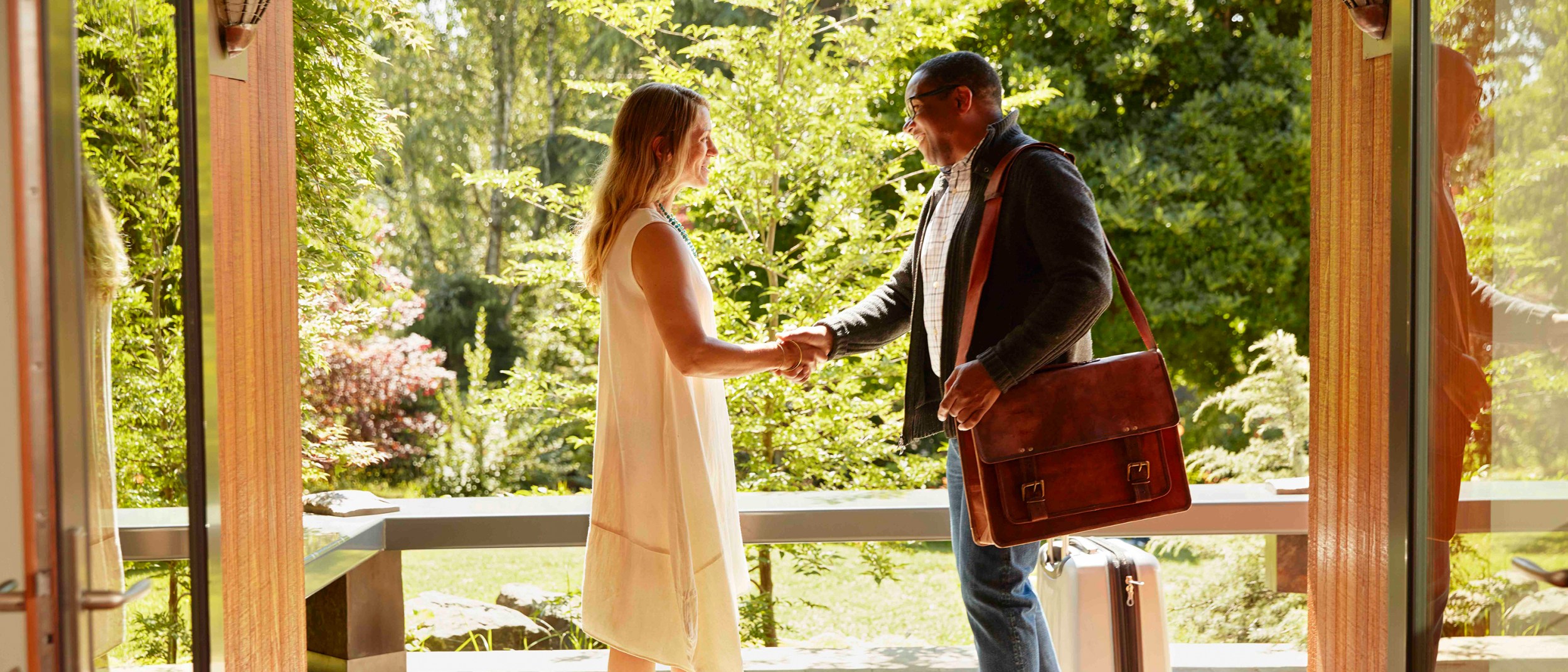 Earlier this year, we announced that Catherine Powell, Airbnb's Global Head of Hosting, had assigned a team to conduct a comprehensive review of our platform to identify ways to best support our users when it comes to how pricing is displayed.
In the coming weeks, we will be testing a number of different ways to display pricing that have emerged from this review process. As part of this test, you will see new pricing explanations and, in some cases, banners denoting upfront pricing where we have the tests running.
Airbnb is a two sided, market-based platform that serves both Hosts and guests and we are constantly seeking ways to balance the interests of both sides of this marketplace, including by fully understanding the impact on both Hosts and guests of any changes we might make. Our goal with testing is to gather important learnings that will inform whether or how we change the way prices are displayed.
We designed the existing system to break out the different fees and taxes so that guests fully understand the potential charges prior to making the payment. Over the last year, we have seen a significant travel rebound on Airbnb and believe the service is working well for users. But we are committed to constantly innovating to improve our product experience and want to understand if there is a way to display prices that provides an even better user experience.
Globally, there is no standard approach in travel for how to display pricing and regulations that govern this area vary from country to country. We will use the insights from this test to identify the approach that best serves Hosts and guests.
How pricing and fees work on Airbnb
On Airbnb, Hosts enjoy complete discretion whether and when to list their space, and at what price and on what terms to do so.
In addition to the nightly rate, Hosts may apply a cleaning fee. Among active listings globally, 45 percent do not charge a cleaning fee. Where they do, we offer tips on keeping the amount reasonable and, on average, the fee is less than 10 percent of the total reservation cost.
Cleaning fees help support economic empowerment. An Airbnb survey of American Hosts in early 2021 found 44 percent said they hired professional cleaners in 2020, often from their local communities. A recent report revealed that travel on Airbnb within the US generated $830 million for house cleaners from July 1, 2020 through June 30, 2021.
In addition to the nightly price and cleaning fee set by Hosts, guests pay a service fee as well as occupancy taxes in some locations. Service fees are set by Airbnb and cover the costs of the products and services we provide, such as 24/7 customer support. For most stays, guests pay a service fee that is under 15 percent of the booking subtotal.
Occupancy taxes are taxes and fees on the accommodation imposed at the city, county, state or country level. These rates are not set by Airbnb, but rather by the local government. They are generally the same rates that apply to hotels and other hospitality businesses in those areas. Today, Airbnb is one of the world's largest collectors and remitters of these taxes.
The test, which starts in certain locations later this month, will display one upfront price in the initial listing search that includes everything apart from taxes (which will continue to be broken out on the final payment page depending on location). The test will run for a few weeks and we will continue to provide updates on our efforts in this area.