Deep in the heart of the north German countryside lies an enchanted cluster of historic homes that is getting a new lease on life thanks to a Danish countess, her German husband and their circle of friends. Christina and Knut are firm believers in the beauty of imperfection and have applied the Japanese philosophy of "wabi-sabi" to the   manor house   and   schoolhouse they have been slowly restoring in the Mecklenburg-Vorpommern village of Prebberede.
"Wabi-sabi is a Japanese aesthetic that is coupled with Zen Buddhism. If you have a scratch or a mark, it is the sign that something happened. If a cup has a chip it is not more ugly, but shows an experience or, in other words, the perfection of imperfection. It's completely different to our western concept of beauty," explains Christina, who has been slowly restoring the manor house she bought with her husband Knut in 2001 "for the price of a small car."
Christina, from an aristocratic Danish family, had been living in Copenhagen with Knut at the time they purchased the property. It was in a very poor state, but was full to the brim with charm and potential. "It was in a desolate condition. The drainage didn't work and the water ran out the front and we traveled back and forth from Copenhagen to carry out the restoration at weekends. But we loved it from the beginning."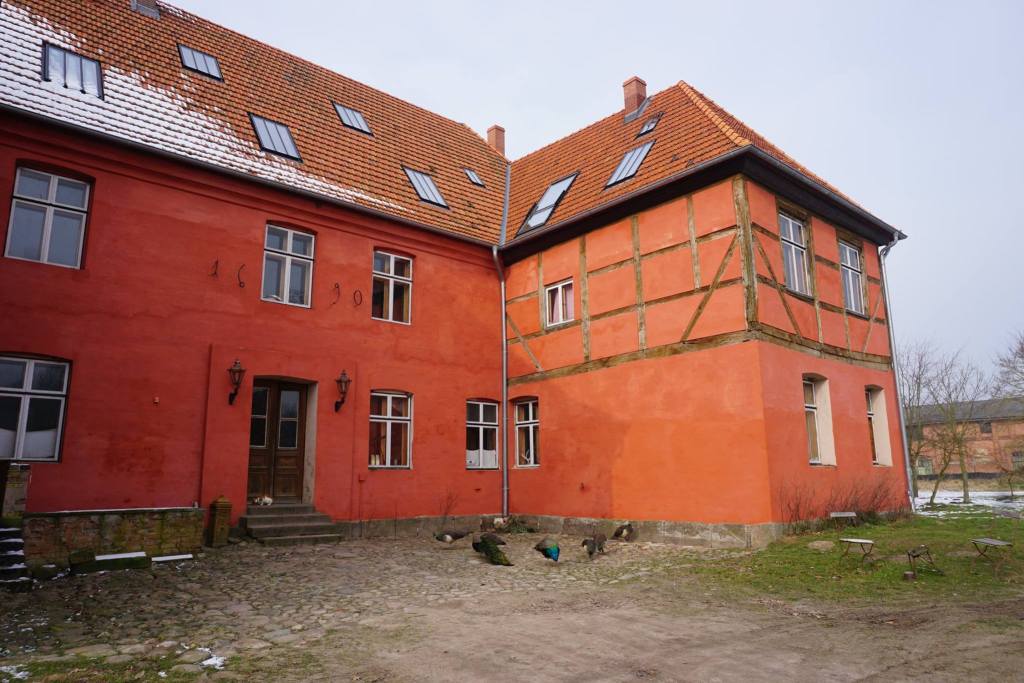 Although the manor was desperately in need of some TLC, the pair did not want to destroy the charm that convinced them to buy in the first place. Knut explains his approach: "A lot of people either tear a place like this down or restore it unsympathetically. Everything has to be straight lines, everything has to look perfect and things aren't allowed to look used. I call it 'old house exorcism' and this really isn't our style."   Instead, Knut and Christina favored minimal intervention, the careful selection of historic furniture and a traditional color scheme.
Colors are important: a lot of people paint their walls white, but we go with darker colors and stay true to the house. So we try to read the building, see how it was constructed and adjust ourselves to the house and not the other way around. We go to flea markets, auctions, and search online to source authentic historic furniture, cutlery and everything you see here.

Christina and Knut, Airbnb hosts
Knut explains that he applied a different renovation approach to the 19th century schoolhouse, which they purchased last year: "We actually have two different styles. In the manor house there are elements of wabi-sabi but it is more the northern German late Baroque look. It is a used style, not overly restorated – they are meant to be used. Our style for the old school next door is what we call a northern German wabi-sabi mix." In the schoolhouse, this wabi-sabi style is evident in layers of paint on the walls and an overall atmosphere of respect for the building's historic patina.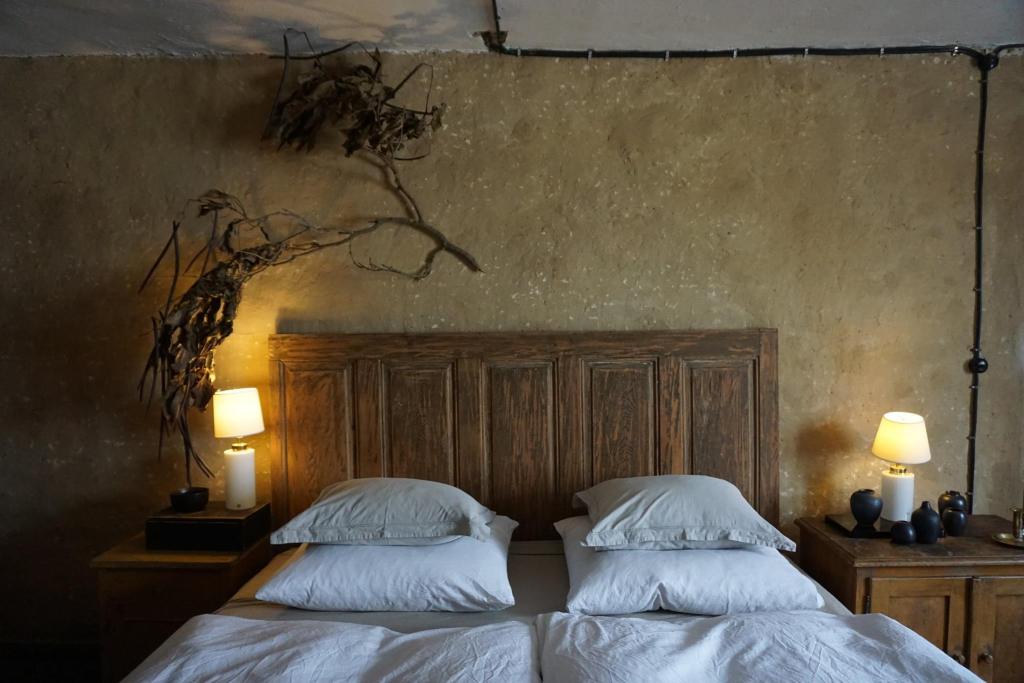 This minimalist approach, Knut admits, might not be practical for day-to-day living but it is perfect for people who want a temporary escape from the modern world: "It's easy to forget that when people go on holidays they don't want something to look like their own home. We're in the middle of nowhere in an unknown village. There are nice lakes nearby but it's not really on the tourist map. Guests come here not for the surroundings but because they want to experience this unusual place and meet us. We couldn't have predicted that it would be so successful!" Interestingly,   recent data    shared by Airbnb supports Knut's theory. The data indicates that the majority of   guests do indeed choose Airbnb because they want to live like a local.
Knut and Christina are part of a tightly knit community of hosts with historic homes in the area. This community includes their friend Philipp who approached Christina and Knut some years ago for advice before buying a local manor house which he now   lists    on Airbnb. Another friend, Auke, has restored   a local Vicarage    and he is also an active host on the platform. Every week, this group of historic home enthusiasts take turns to host a large home-cooked dinner where everything from how to plumb an old house to wabi-sabi wisdom is up for discussion.