Airbnb 2023 Summer Release highlights
Key Takeaways
With the pandemic finally over, this year we're expecting over 300 million guest arrivals on Airbnb. Now is the perfect time to introduce millions to the magic of staying with a Host.
Since the beginning of Airbnb, there have been 1.4 billion all-time guest arrivals, with more guests traveling last year than ever before.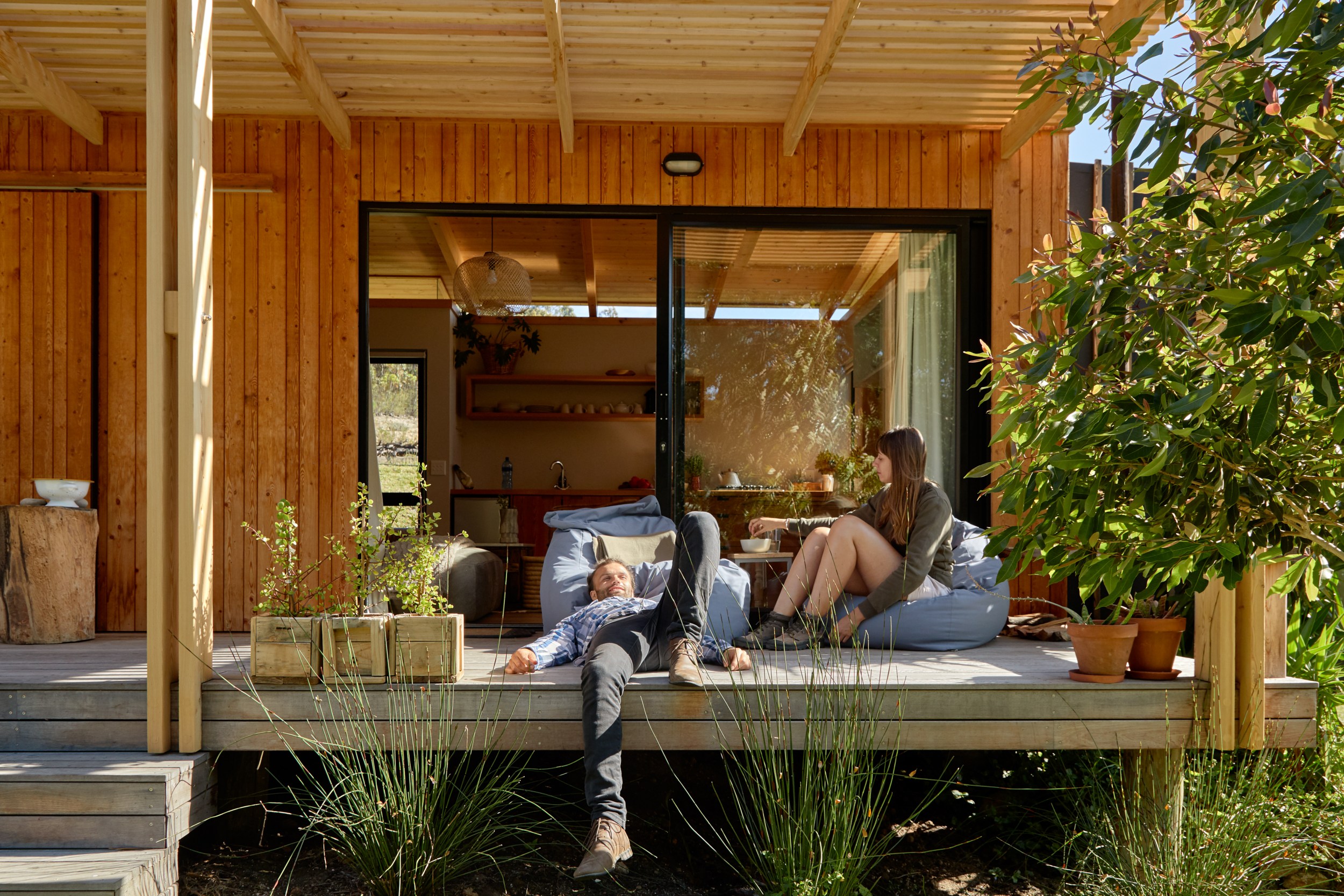 Key Takeaways
With the pandemic finally over, this year we're expecting over 300 million guest arrivals on Airbnb. Now is the perfect time to introduce millions to the magic of staying with a Host.
Since the beginning of Airbnb, there have been 1.4 billion all-time guest arrivals, with more guests traveling last year than ever before.
Introducing Airbnb Rooms
An all-new take on the original Airbnb, offering a more affordable way for guests to experience a destination by staying with a local.
While more people are turning to hosting – we ended last year with 900,000 more listings than we had at the beginning, excluding China – guests are opting for a more affordable stay, which is no surprise amidst a rising cost of living crisis. Nights stayed in private room listings grew by approximately 40 percent1.
Rooms remain one of our most popular types of stay for guests as the third most booked category2 since we launched Airbnb Categories last May, with solo travelers and millennials most likely to book a private room.
Private rooms are an affordable way to stay as a solo traveler or duo. Globally last year, more than 80 percent of private room stays were under $100 a night, with an average rate of $67 per night3. More than 47,000 cities had at least one listing with an average price of under $50 last year4.
There are private rooms5 in more than 60,000 cities and towns around the world. The top five trending destinations6 for stays in private rooms include:

Mapo-gu, Seoul, Korea
Melbourne, Australia
Warsaw, Poland
Sydney, Australia
Florence, Italy
In a recent global survey, over half of respondents7 said they saved money on their accommodation by staying in a listing and almost nine out of ten8 said price is important to them when deciding between booking an Airbnb listing and other accommodation.
Hosting serves as an economic lifeline for many, with the typical private room Host9 earning more than ever. Last year, private room Hosts earned over $2.9 billion globally, while the typical private room Host earned more than $1,300 – over 20 percent more than in 2021.
Hosts are using this extra income to fight the lingering economic crisis with 39 percent of Hosts saying they use the income from hosting to cover the rising costs of living and two fifths said they use it to make ends meet10.
Private rooms are a unique way to see a city by staying with a local, and provide guests with high quality stays. In Q1 2023, four out of five reviewed stays in a private room received our highest five star rating.
Listening to community feedback
We're improving nearly every aspect of the Airbnb service with over 50 new features and upgrades based on feedback from our community, including wishlists, total price display, transparent checkout instructions, and more.
For those window shopping, wishlists are a fun way to inspire your next travel adventure. Since we launched the feature a decade ago, guests have created over one billion wishlists, with almost 30 percent more wishlists created last year than in 2021.
Airbnb listings were "wishlisted" over 2.6 million times a day in 2022, the highest rate in Airbnb history.
Many guests go on to book their wishlisted stay, with almost a third of all bookings last year involving a listing that was previously wishlisted.
Ten of the top most wishlisted listings of all time11 are dispersed across the world and include spectacular views, unique stays and a wide range of amenities.
With the launch of Airbnb Categories, guests are uncovering new destinations which helps distribute tourism to little known hidden gems, typically away from tourist traps. Since Airbnb Categories was introduced in May last year, there have been more than 600 million views, with the top booked categories12 including Beach, Amazing pools, Rooms, Iconic cities and Tropical.
In December last year, we launched the option to display total pricing in countries without existing price display requirements. Since then, we've seen over 8 million13 visitors turning our total price toggle on. From today, guests everywhere can view total pricing with fees, before taxes, across the entire app.
Building connection
Following three years of travel restrictions, lockdowns and isolation, guests are looking for ways to connect with people and have authentic experiences. In a recent survey, over 60 percent of respondents14 said they felt traveling on Airbnb provided a closer connection to the local culture than staying in a hotel or resort.
Guests are having positive stays and forging meaningful connections, and more than 14 million have returned to the same Host for another stay since Airbnb began.
Airbnb 2023 summer travel trends
As we see the end of travel restrictions, Airbnb guests have already planned stays in over 72,00015 cities and towns this summer.
Guests are seeking sun, sights, and hikes with the top five booked16 categories this summer including Beach, Amazing pools, Trending, Iconic cities and National parks.
Trending17 summer18 destinations – worldwide by search in Q1
Trending summer domestic destinations – by search by US guests in Q1
Trending summer international destinations – by search by US guests in Q1
1. Kuta Utara, Bali
2. Ksamil, Albania
3. Barcelona, Spain
4. London, England
5. Gotland, Sweden
6. Louisville, KY, United States
7. Rome, Italy
8. Rouen, France
9. Marrakesh, Morocco
10. Grindelwald, Switzerland
1. Louisville, Kentucky
2. Laconia, New Hampshire
3. Lexington, Kentucky
4. Pittsburgh, Pennsylvania
5. Panama City, Florida
6. Milwaukee, Wisconsin
7. Surf City, New Jersey
8. Bolivar Peninsula, Texas
9. Kansas City, Missouri
10. North Topsail Beach, North Carolina
1. Mykonos, Greece
2. Niagara Falls, Canada
3. Interlaken, Switzerland
4. Amalfi, Italy
5. Florence, Italy
6. Bangkok, Thailand
7. Sorrento, Italy
8. Toronto, Canada
9. Rio de Janeiro, Brazil
10. Banff, Canada
All listings included in this press release are intended to inspire and illustrate. Airbnb does not endorse or promote these listings or any other accommodations or experiences on the platform.
---
Forward Looking Statements
This press release contains forward-looking statements within the meaning of the "safe harbor" provisions of the Private Securities Litigation Reform Act of 1995 about us and our industry that involve substantial risks and uncertainties. All statements other than statements of historical facts contained in this press release, including, but not limited to, statements regarding travel trends, the travel industry and the future of travel, the behavior of Hosts and guests and about our future performance, prospects, plans and objectives are forward-looking statements.
In some cases, you can identify forward-looking statements because they contain words such as "anticipate," "may," "will," "plan," "expect," "could," "potential," "objective," or "continues" or the negative of these words or other similar terms or expressions that concern our expectations. Although we believe that we have a reasonable basis for each forward-looking statement contained in this press release, we cannot guarantee that the future results, levels of activity, or events and circumstances reflected in the forward-looking statements will be achieved or occur at all.
Forward-looking statements are subject to a number of known and unknown risks, uncertainties, assumptions, and other factors that may cause actual results to differ materially from the objectives expressed or implied in this press release. Therefore, you should not rely upon forward-looking statements as predictions of future events. Important factors that could cause actual results to differ materially from those indicated in the forward-looking statements include, but are not limited to, the effects of global macroeconomic conditions, including inflation, slower growth or recession, higher interest rates and currency fluctuations on us, the travel and hospitality industries, the demand for travel or similar experiences, travel trends, and the global economy generally; changes in political, business, and economic conditions, including current geopolitical tensions and regional instability; and the other risks listed or described from time to time in Airbnb's filings with the Securities and Exchange Commission (the "SEC"), including Airbnb's Annual Report on Form 10-K for the fiscal year ended December 31, 2022, Quarterly Report on Form 10-Q for the quarter ended March 31, 2023 and subsequent Form 10-Qs and Form 8-Ks, which are, or will be, on file with the SEC and available on the investor relations page of Airbnb's website.
All forward-looking statements speak only as of the date of this press release and are based on information and estimates available to us as of the date of this press release. We expressly disclaim any obligation to update or revise any information contained in this press release, except as required by law.