New Airbnb Athlete Travel Grant will provide economic support to athletes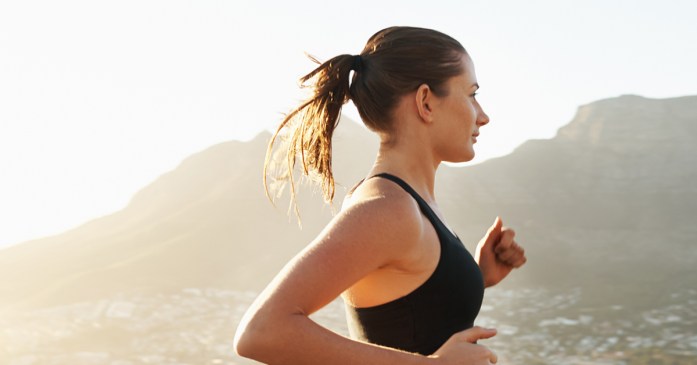 As part of its Worldwide Olympic Partnership that was first announced in November of 2019, Airbnb today launches the Airbnb Athlete Travel Grant, supported by the International Olympic Committee (IOC). This new program will offer up to 500 athletes a year $2,000 USD in Airbnb promotional credit to use for training, qualification, and other travel accommodations for the next eight years, totaling $8 million in direct support across the life of the partnership.
"Our work with the International Olympic Committee is focused on dedicated support for individual athletes who are at the center of the Olympic and Paralympic Movement. With thousands of athletes already using Airbnb for travel needs related to training, qualification and competition, this new program will provide much needed additional economic support"

Catherine Powell, Airbnb Head of Hosting
Airbnb has a long track record of economically empowering communities. Even through difficult times like the pandemic, Airbnb represented an important source of income for thousands of everyday Hosts, including Hosts who only began sharing their space after the pandemic began and have already earned over $1 billion. In the same way Hosts are at the heart of Airbnb, athletes are at the core of the Olympic and Paralympic Movement. In an effort to recognize that many athletes have also felt the impact of the pandemic, this program will expand on Airbnb's current support of athletes' travel and accommodation needs leading up to and around the Games.
"The athletes are the heart of the Olympic Movement, and we work with all stakeholders to support them at every stage of their career. In addition to the funding and programs provided thanks to the overall Worldwide TOP Programme and the Olympic Solidarity, we have been working with TOP partners to develop innovative programs to support athletes. We are very proud that together with Airbnb, we have developed the Olympian and Paralympian Experiences programs and now the new Travel Grant. Through these two initiatives, athletes have the opportunity to create their own revenue streams and directly benefit from Airbnb's partnership with the Olympic Movement."

Kirsty Coventry, Chair of the IOC Athletes' Commission
Airbnb's partnership with the IOC and the IPC spans nine years and encompasses five Olympic and Paralympic Games. With the partnership focused on supporting athletes and sport around the world as part of the TOP Partnership Programme, Airbnb and the IOC have, to date, allocated $40 million to direct support for athletes. In addition to these funds being allocated to the Airbnb Athlete Travel Grant, this $40 million is also the source of funding for other athlete-focused initiatives unique to Airbnb, including:
Olympian and Paralympian Experiences on Airbnb
In 2020, Airbnb and the IOC launched the Olympian and Paralympian Experiences category, one of the largest long term athlete support programs the IOC has with a TOP Partner, in an effort to provide direct earning opportunities through hosting to athletes across the globe. While promoting sport and physical activity, these Experiences provide an opportunity for athletes to generate income while they share their passions and their sport with guests directly on the Airbnb Experiences platform. When the Tokyo Games were postponed last summer, Airbnb hosted the Olympian and Paralympian Online Experiences Festival in July of 2020, which featured over 200 athletes from around the world hosting Airbnb Experiences and spreading the Olympic and Paralympic spirit to fans around the world.
Accessible Stays for Paralympians
Like many others with disabilities, Paralympic athletes have been disproportionately impacted by the pandemic. Airbnb will commit to investments that directly support Paralympians and Paralympic hopefuls with up to 8,000 stays that meet their specific travel needs. Airbnb is making important strides in promoting accessible travel and will work directly with the IPC and Paralympic athletes not only to improve its accessible housing supply but also to raise awareness and promote inclusion.
Olympian and Paralympian Celebratory Gift
Pursuing the Olympic and Paralympic dream is often a costly endeavor that requires significant travel, and accommodation costs, and Airbnb will play a key role in helping offset some of those costs for Olympic and Paralympic athletes to compete at the highest level. In partnership with the IOC and IPC, all Olympians and Paralympians who compete at each of the five Olympic or Paralympic Games throughout the partnership will receive $500 in Airbnb promotional credit in celebration of their accomplishment.
The remaining committed partnership funds go directly to the IOC, a non-profit organization, for the organization to allocate according to the goals of the TOP Programme, which aims to promote sport around the world.
Applications for the 2021 Airbnb Athlete Travel Grant are now open to all elite athletes, Olympians, Paralympians and hopefuls on www.airbnb.com/athletetravelgrant. Applications will close on May 14, 2021 at 11:59pm PDT. Each year, members of the IOC will select up to 500 applicants based on the personal statement provided in each individual's application. Applicants' geographic location and sport will also be considered to ensure diversity across recipients. Preference will also be given to Olympic Solidarity scholarship recipients. Terms & Conditions apply.