New pool safety campaign ahead of summer travel season
We're announcing a nationwide pool safety campaign to help Hosts obtain pool fences and educate them with tailored pool safety guidance.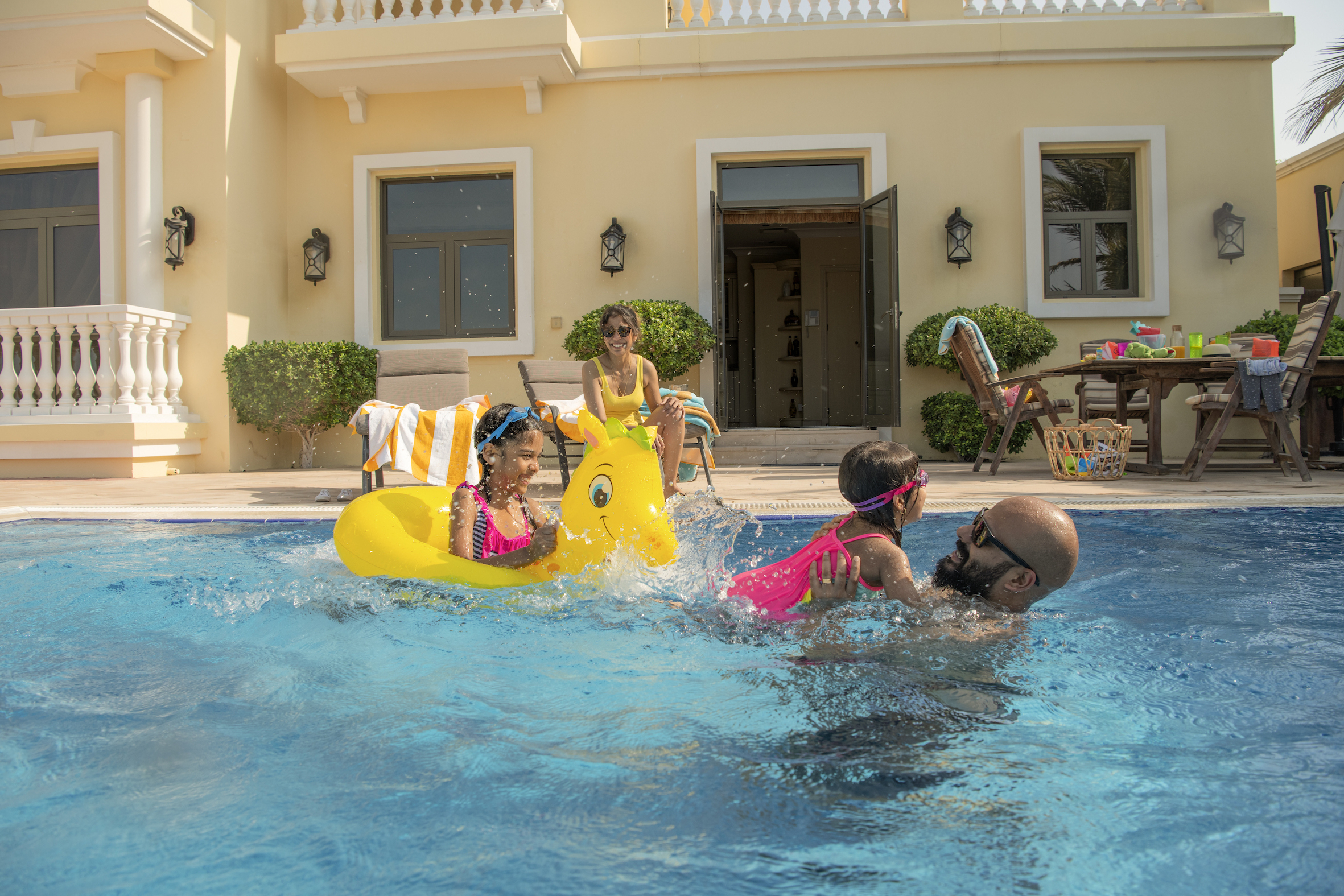 We're announcing a nationwide pool safety campaign to help Hosts obtain pool fences and educate them with tailored pool safety guidance.
Through partnerships with trusted experts, we strive to work together to educate our Hosts and guests about potential safety risks. With summer just around the corner, we're announcing a nationwide pool safety campaign to help Hosts obtain pool fences and educate them with tailored pool safety guidance.
We recently shared that from Q3 to Q4 2021 alone, searches on Airbnb for stays with pools during summer 2022 increased by more than 50 percent in both the US and Canada. Promoting pool safety is important — especially for families traveling with children.
Pool gate discounts
Pool fences have been shown by the CDC to reduce a child's risk of drowning by 83 percent. We want to make it as easy as possible for our Host community to get affordable access to these potentially life-saving features.
In an effort to help with the cost of pool gates, Life Saver Pool Fence is making a special offer to select Airbnb Hosts in the US for discounts on pool gates and professional installation.
We'll be communicating this discount to residential US Hosts that include pools in their Listing soon.
Pool safety tips
In February, Airbnb teamed up with the Florida Department of Children and Families on a pool safety campaign for our Florida Host community.
Building on this campaign, we'll also be sharing tailored pool safety guidance to US Hosts with pools, in partnership with Safe Kids Worldwide (Safe Kids). Safe Kids is an original member of Airbnb's new Trust & Safety Advisory Coalition, and it developed these tips specifically to benefit the Airbnb community and vacation rental Hosts. We will be engaging with Safe Kids throughout the remainder of 2022 to share key safety messaging and education as well as detailed guidance to US Hosts and guests.
The following tips from Safe Kids will be sent specifically to US Hosts whose listings are single-family homes that have pools.
Install an isolation pool fence that is at least 4 feet high with a gate that is self-closing and self-latching. The fence should surround all sides of the pool (i.e. the house should not serve as one side of the fence).
Secure doggie doors and other access points to the pool that a toddler could easily slip through or climb over and include alarms on all windows and doors leading to the pool area.
Install anti-entrapment drain covers and safety release systems to protect against drain entrapment.
Provide rescue equipment such as shepherd crooks, reaching poles, ring buoys, and first aid kits. Consider adding a landline phone at the pool area.
Provide a "Water Watcher" card with instructions on use. A free Water Watcher card is available at https://www.safekids.org/other-resource/water-watcher-card
Prior to each visit, verify that the pool is properly and well maintained (water clarity, chemical balance, routine maintenance) and that safety equipment is present.
Clearly indicate in any "welcome materials" or website copy what pool safety features exist and what safety features do not exist (i.e. "This property has a pool that does not include a 4-sided isolation fence so added supervision is necessary").
Provide signage or brochure that alerts the guest of all safety recommendations, warnings, and 911 emergency information, including the Airbnb address and CPR instructions. Encourage guests (including kids) to do a walkthrough of the pool area to review safety features, including pool fence/gate, drain cover, and alarms.
Remind guests to practice touch supervision with non or weak swimmers. Be clear that swimming aids and water toys, such as pool noodles, water wings and inflatable water rings, do not prevent drowning. Remind families in the event of a missing child to "check the pool first."
Share the Safe Kids Worldwide pool safety checklist, and other resources to educate guests on important swim safety information, including safety tips.
While even the smartest tips cannot fully guarantee safety, our hope is that this guidance will help our Hosts promote safe experiences.
This pool safety push is the latest element of our ongoing summer safety initiatives, including AirCover for Guests. Announced as part of Airbnb's Summer Release, AirCover is always included and always free, and it represents the biggest upgrade to Airbnb customer service in a decade. AirCover includes the Booking Protection Guarantee, Check-In Guarantee, Get-What-You-Booked Guarantee and a 24-hour Safety Line.
The push also includes our anti-party crackdown. We've implemented booking restrictions for guests without a history of positive reviews over the Memorial Day and July 4 weekends, with the object of trying to stop unauthorized parties. This effort is in support of Airbnb's ongoing party ban.