Airbnb Partners with United Brotherhood of Carpenters & Joiners of America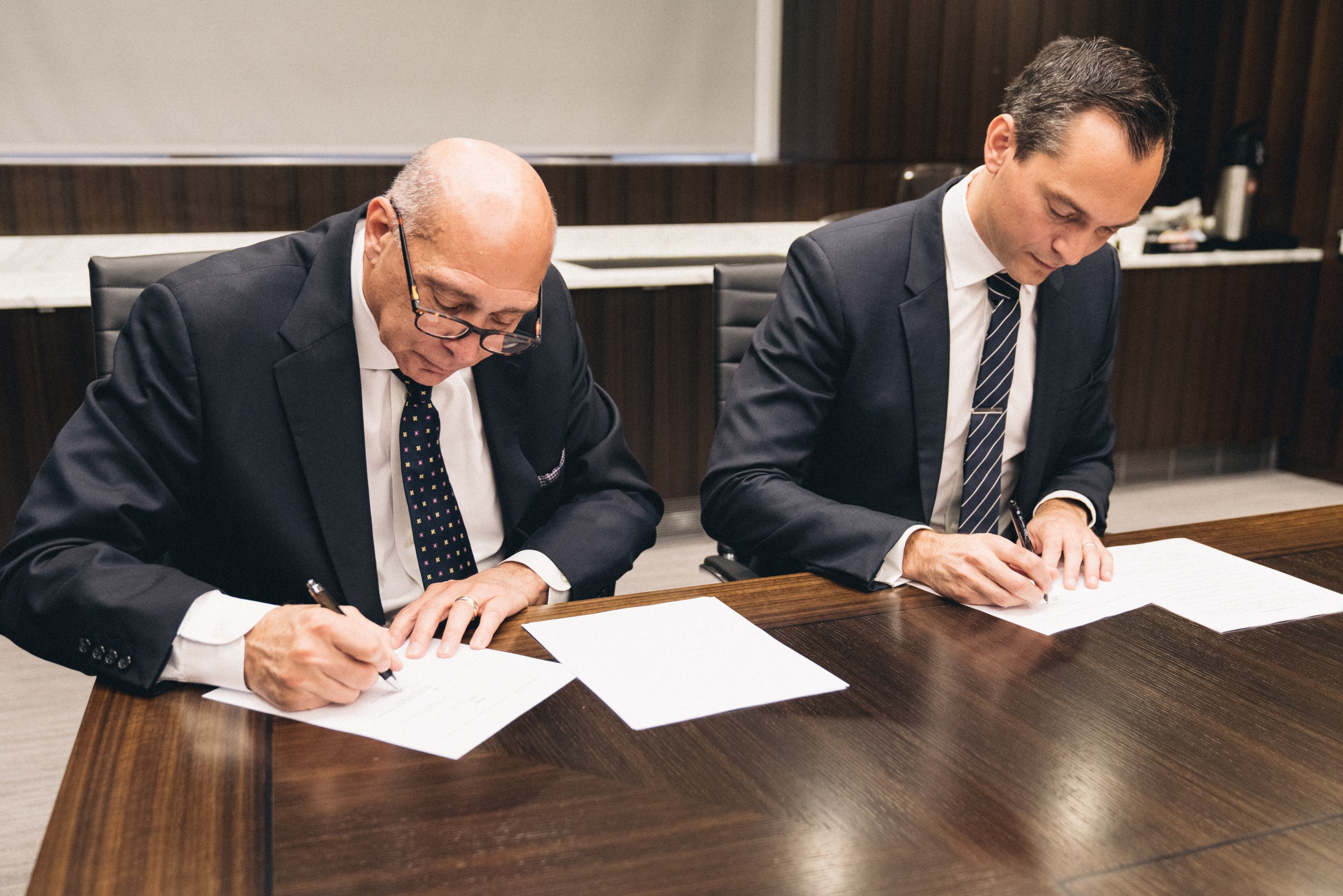 In a first-of-its-kind agreement, Airbnb, the world's leading community-driven hospitality company, announced today that they will work with the United Brotherhood of Carpenters and Joiners of America (UBC) — one of North America's largest building trades unions — to leverage the Airbnb ecosystem to help create a new pipeline of union jobs.
Airbnb is working with real estate developers and others across the United States to establish partnerships that expand the number of short-term and long-term rental offerings in cities across the country. Under these partnerships, Airbnb does not own, lease, or operate any real estate projects, but instead works with partners to ensure new developments are optimized for home sharing. Under this agreement, when Airbnb makes a direct financial investment in eligible developments, it will partner with developers committed to using contractors employing UBC labor on those projects.
The agreement was signed today at UBC's New York Council offices in Manhattan by Nathan Blecharczyk, Airbnb co-founder, Chief Strategy Officer, and Frank Spencer, First Vice President of UBC.
"Airbnb's business model helps travelers to save money, enables local hosts to earn significant income, and increasingly provides much-needed tax revenue to cities. Our platform is creating opportunities for organized labor too — not only are many union households hosts on Airbnb, but also Airbnb will now be directly creating work for union carpenters," said Blecharczyk. "We believe Airbnb can create value for a diverse set of stakeholders and are committed to further exploring these possibilities."
This partnership stands to benefit many of UBC's more than half-million members, including general carpenters, interior systems workers, flooring installers, lathers, pile drivers, millworkers and cabinetmakers, millwrights and residential carpenters and framers, as well as apprentices. UBC has 19 regional and district councils across the United States.
"This partnership represents the opportunity for our members to share in the growth of a company that has rapidly transformed the hospitality industry," said Spencer. "Our members have the skills, training, and professionalism that Airbnb can rely on in their initiative to provide more affordable rental opportunities for residents. We are proud to partner with Airbnb and look forward to expanding our market share together."
While this partnership is its first-ever national labor partnership in the United States, Airbnb has reached agreements in Australia with the Transport Workers' Union and United Voice to promote fair pay and conditions for food delivery drivers and cleaners, respectively.
In the United States, Airbnb has also worked with local union affiliates, specifically with Southern California Pipe Trades District Council 16 in Los Angeles. Last summer, Airbnb launched a new program to give hosts across Los Angeles County easy and convenient access to high quality home repair services offered by SoCal Plumbers 911. These highly trained men and women are helping hosts to address some of the most common home repair needs, such as air conditioning repair, plumbing, and water heater services.
Airbnb has stood with working families — during both last year's federal government shutdown and United Auto Workers' strike waged by over 48000 workers against General Motors — by offering federal worker hosts and UAW member hosts extra financial support through its Night On Us program. Any eligible host who hosted a stay of at least three nights or an Experience received any extra night of income on Airbnb.
In a recent Airbnb survey, more than 34,000 hosts in the United States reported that they or a member of their household is an active or retired union member. In addition, according to Airbnb data: