Searches surge following EU travel updates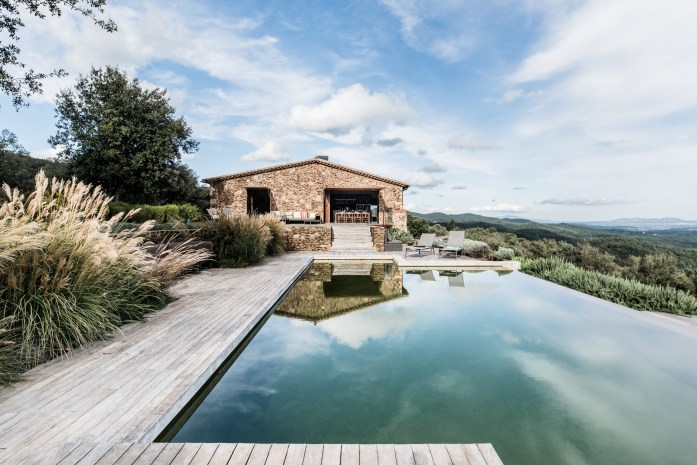 European travel is showing strong signs of recovery as the EU continues to announce progress on COVID-19 travel certificates to facilitate cross-border travel.
In the 7-day period from May 18-24, the volume of searches on Airbnb by people in EU member states looking for cross-border stays within the bloc increased by up to 31 percent compared to the same period in 2019, including searchers from Belgium (31%), Germany (28%), France (15%), Portugal (14%), Italy (12%), Spain (12%), Austria (8%), and the Netherlands, Czech Republic and Ireland (4%).
The week ending May 22 also saw the highest total volume of searches by people from European Member States for all stays on Airbnb within the bloc since the pandemic began, including domestic and cross-border stays.
"We want the return of travel to be a success for everyone in Europe. We are preparing for what we believe will be the travel rebound of the century but travel will look different, as Europeans are visiting more places, staying longer and are more flexible on when they go."

Emmanuel Marill, Regional Director of Airbnb in Europe
Travel has fundamentally changed as a result of the pandemic. In summer 2019, all top destinations on Airbnb were major cities. For summer 2021, our top destinations by bookings have moved beyond cities to coastal and other more rural areas:
France: From Paris to Var
Italy: From Rome to Sardinia
Spain: From Barcelona to Costa Blanca
On Monday, Airbnb announced the biggest top-to-bottom upgrade of the Airbnb service inspired by the major shift in how people are traveling. The announcement highlighted steps that streamline and simplify the process to become a Host and will help anyone who wants to host and take advantage of the coming travel surge onboard quickly to get their first booking. In fact, for new listings that were activated and booked in Q1 2021, 50 percent received a reservation request within four days of activation. For the year ending April 30, 2021, the average annual earnings per Homes Host who has welcomed at least one guest on Airbnb was about $9,600.
Earlier this month, Airbnb also launched The Great Rebalance of European Travel, a series of commitments to work with communities across the region to ensure that the return of travel is safe, sustainable and benefits everyone – spreading economic benefits to more people and preventing the return of the overtourism phenomenon, where too much tourism is concentrated in too few places.
Forward-Looking Statements
This press release contains forward-looking statements within the meaning of the "safe harbor" provisions of the Private Securities Litigation Reform Act of 1995 about us and our industry that involve substantial risks and uncertainties. All statements other than statements of historical facts contained in this press release, including, but not limited to, statements regarding the effects of the COVID-19 pandemic on us, travel trends, and the travel industry; the future of travel; the behavior of Hosts and guests; and our future performance, prospects, plans and objectives are forward-looking statements. In some cases, you can identify forward-looking statements because they contain words such as "may," "will," "plan," "could," "potential," "objective," or "continues" or the negative of these words or other similar terms or expressions that concern our expectations. Although we believe that we have a reasonable basis for each forward-looking statement contained in this press release, we cannot guarantee that the future results, levels of activity, or events and circumstances reflected in the forward-looking statements will be achieved or occur at all.
Forward-looking statements are subject to a number of known and unknown risks, uncertainties, assumptions, and other factors that may cause actual results to differ materially from the results expressed or implied in this travel report. Therefore, you should not rely upon forward-looking statements as predictions of future events. Important factors that could cause actual results to differ materially from those indicated in the forward-looking statements include, but are not limited to, the effects and duration of the COVID-19 pandemic on us, the travel industry, travel trends, and the global economy generally; any further and continued decline or disruption in the travel and hospitality industries or economic downturn; changes in political, business, and economic conditions; and the other risks listed or described from time to time in Airbnb's filings with the Securities and Exchange Commission (the "SEC"), including Airbnb's Annual Report on Form 10-K for the fiscal year ended December 31, 2020, Quarterly Report on Form 10-Q for the quarter ended March 31, 2021 and subsequent Form 10-Qs and Form 8-Ks, which will be on file with the SEC and available on the investor relations page of Airbnb's website.
All forward-looking statements speak only as of the date of this press release and are based on information and estimates available to us as of the date of this press release. We expressly disclaim any obligation to update or revise any information contained in this press release, except as required by law.