Discover Puerto Rico and Airbnb Partner to Promote Domestic Tourism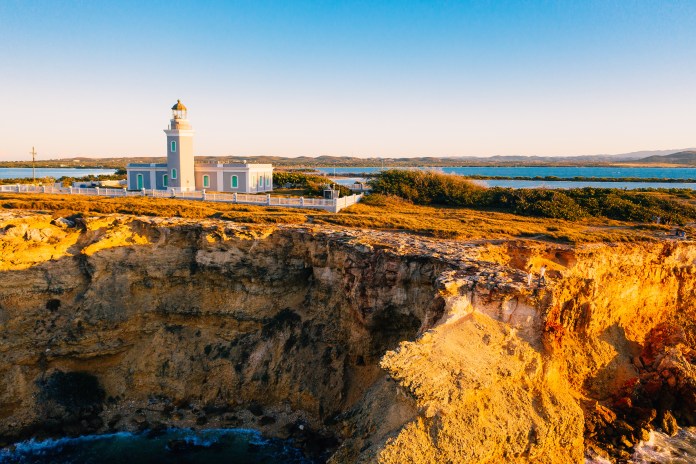 Airbnb and Discover Puerto Rico announced today the launch of a new landing page as a part of their strategic alliance to promote safe and sustainable tourism on the island. The page will promote local destinations that comply with safety and cleaning protocols as mandated by the local government and provide information about hosts and experiences.
In addition to the dedicated landing page, Discover Puerto Rico will have access to valuable insights, including Airbnb search and reservation trends to help inform the DMO's marketing strategy and overall promotion of the destination. Both the platform and the island's tourism promotion organization are adapting to the current travel trends, with many travelers planning their winter vacations and opting for nearby destinations.
"Puerto Rico has implemented extensive precautionary measures since COVID-19 began, allowing us to welcome visitors with confidence. Our priority continues to be the safety of our residents and guests and their new needs compared to pre-COVID travel. Cleanliness, health checks, outdoor spaces, and natural attractions have become fundamental aspects in the decision process of a trip. Puerto Rico is a leading destination in these new protocols and has one of the largest dry forests in the world, the only rainforest in the United States National Forest system, impressive pink salt flats, underground caves, waterfalls, three of the five bioluminescent bays in the world, the longest zip line in the Americas and more than 300 miles of breathtaking coastline among other natural settings that travelers crave."

Brad Dean, CEO of Discover Puerto Rico
"Thanks to technology, we can identify what people are looking for and, above all, identify travel trends. As we have seen in other countries in the recovery process, tourism to nearby places will be the new way of traveling. We are pleased to be able to work hand in hand with Discover Puerto Rico to promote economic development through tourism safely and sustainably."

Carlos Muñoz, Airbnb's Public Policy Manager for Central America and the Caribbean
Airbnb and its work to promote tourism
Partnering with Discover Puerto Rico is part of Airbnb's global initiative to work with local authorities, tourism organizations, and non-profit organizations to support economic growth by leveraging the platform and its communication channels to promote local and international tourism. In this context, Airbnb will share data and trends and allow these organizations to harness the potential of the platform and its channels to reach millions of people around the world.
Airbnb and Puerto Rico have a strong history of working together to foster initiatives that drive economic growth through a robust, innovative tourism sector. In 2018, to help the island recover post Hurricane Maria, Airbnb launched its popular Experiences, offering travelers a distinct journey into Puerto Rico's way of life through unique activities designed and led by inspiring locals. Activities like the Old San Juan Best Kept Secrets Tour and Condado City Lights – LED Night Paddle prove how these experiences are getting popular. For three months, the company also donated the proceeds from trips booked in Puerto Rico to local organizations.
New Cleaning Protocol
Earlier this year, Airbnb introduced the first-ever overarching cleaning and sanitization guidelines in the home sharing industry and evolved our health and safety practices to help ensure Airbnb hosts are providing the best and safest stays possible. Last month we announced that hosts and guests must agree to follow Airbnb's COVID-19 Safety Practices, which include wearing a mask, practicing social distancing, and, for hosts and their teams, abiding by that five-step enhanced cleaning process. Our health and safety practices build on Airbnb's strong track record of cleanliness. According to internal Airbnb guest review data, 95 percent of all Airbnb reviews show that guests are satisfied with cleaning, scoring it at four or five stars (out of five stars) after their stays. While hosts are doing their part to support healthier stays, we also continue to encourage our community to follow the latest local health guidelines.
About Discover Puerto Rico
Discover Puerto Rico is a recently established private, non-profit company whose mission is to make Puerto Rico visible to the world as a premier travel destination. The DMO will bring prosperity to the people of Puerto Rico, collaboratively placing the diversity and uniqueness of the island for leisure, business and event tourism. It is responsible for all global marketing, sales and promotion of the destination and must work in collaboration with the main local governmental and non-governmental entities through the visitor's economy and the community of Puerto Rico in general, while fostering economic growth.
You can visit us at: DiscoverPuertoRico.com