Hosts in Spain to Offer Frontline Medical Staff Free Places to Stay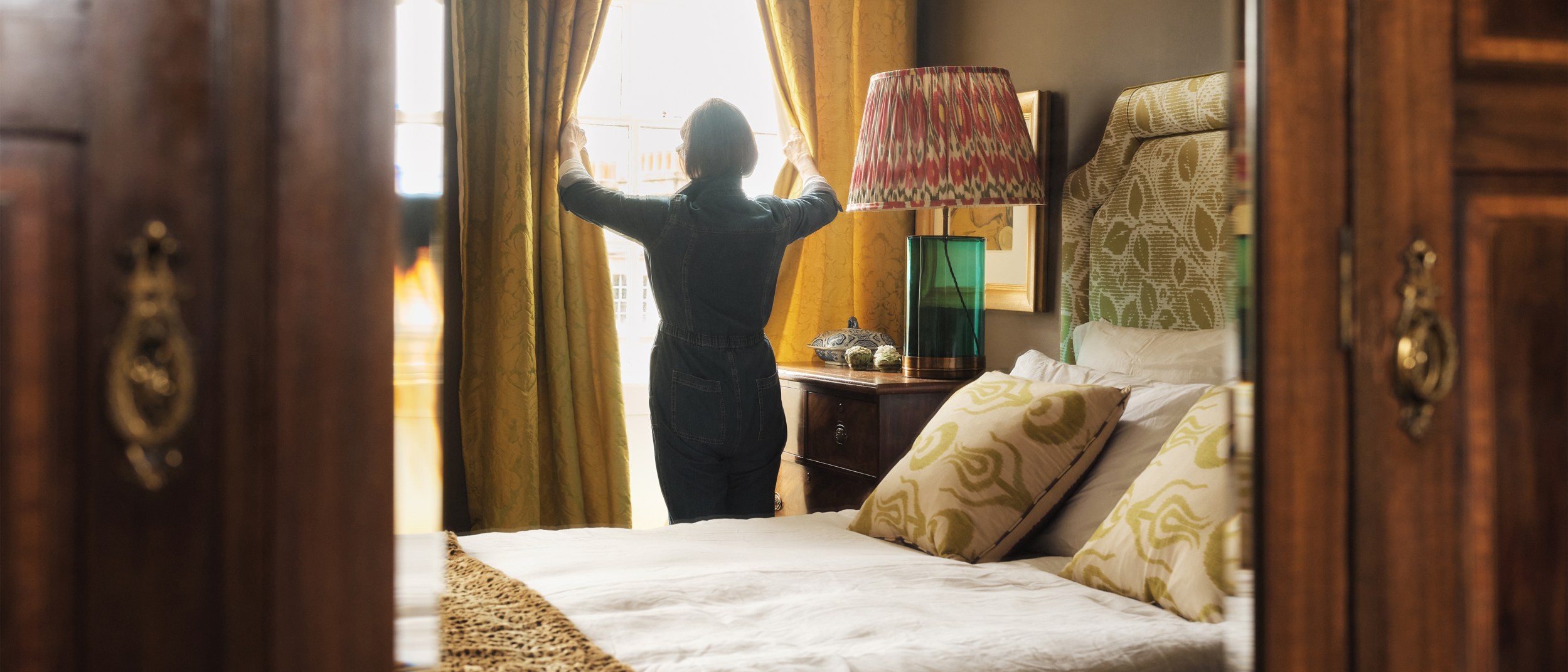 More than 2,000 places to stay on Airbnb in 20 different Spanish cities have already been made available by hosts, 35 percent in Madrid and Barcelona.
Airbnb is working with hosts in Spain so they can offer their space for free, or as cheaply as possible, for frontline medical professionals battling COVID-19 in Spain. Airbnb hosts with entire homes throughout Spain can sign up for this initiative. Airbnb is waiving all fees for the stays.
Airbnb employees will collect the applications and, once accepted, these healthcare professionals will be given access to Airbnb's Open Homes platform, a tool created in 2012 to meet the needs of people requiring emergency housing. Here they will be able to find a range of accommodations that matches their desired location and personal needs. In the region of Catalonia, Airbnb has worked with the Barcelona Official Doctors Association, who will be offering access to this program to their associates.
The available offer—always entire homes—will include free listings or reduced price accommodation, all offered by the hosts themselves and especially for this emergency situation. In addition, Airbnb will provide hosts who offer their accommodation for free, €50 per stay to cover cleaning expenses.
"The entire country admires the heroic battle that medical staff are fighting against the COVID-19 outbreak. Many hosts have asked us how they could help. These hosts now have a simple way of offering accommodation to healthcare professionals, who can be closer to their patients and rest in a safe environment. I encourage hosts to offer their space for free or as cheaply as possible for those battling the virus."

Mónica Casañas, General Manager of Airbnb Marketing Services S.L.
This initiative follows the launch of other similar programs in Italy, France and the UK. Last Friday, Airbnb launched a global program for hosting frontline healthcare professionals that had already gathered more than 60,000 registered homes worldwide at the beginning of the week. In Spain, in just 48 hours since hosts were notified about the program, 2,000 accommodations in more than 20 cities have been made available. 
How does the program work?
Visit here for more details.
Are you a host who can make your space available to medical staff?
Any host who is willing to provide free accommodation to frontline healthcare professionals should apply here.
Are you a representative of a hospital, NGO, medical college, or any other healthcare organization seeking accommodation for its staff?
To get set up on the platform and help your frontline staff book accommodation, please visit here.
Are you a doctor, nurse or healthcare worker looking for a place to stay?
Contact through this form.