How Airbnb Supports Economic Recovery in Vancouver and Around the World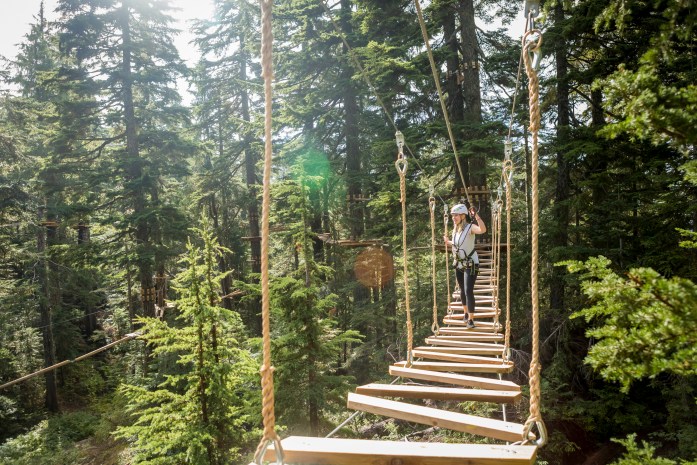 Airbnb is launching a campaign to promote stays and experiences in Vancouver, extending the work it's doing across the world to promote the safe return of travel. As summer continues, families across Canada are looking to nearby destinations to safely get outdoors; this campaign will help travelers rediscover the magic of Vancouver right in their own backyard.
As a member of Tourism Vancouver and the Metro Vancouver Tourism and Hospitality Industry Response and Recovery Task Force, Airbnb is promoting local travel from residents of British Columbia to support restaurants, attractions and other small businesses across the region. This partnership aims to support Vancouver's economic recovery and kick start the return of travel to the region.
"With Vancouver continuing to re-open, we're helping to usher in the safe return of travel to this wonderful city by shining a light on the many places to see and things to do. We're also excited to promote the important economic impact driven by hosting on Airbnb."

Alex Dagg, Airbnb Senior Policy Director for the Northeast U.S. and Canada
Airbnb has a website dedicated to highlighting listings in the many beautiful areas in and around Vancouver.
Airbnb's Work Around the World
Our work in Vancouver is part of a larger effort from Airbnb to work with governments and tourism agencies to support local travel and economic growth, as destinations around the world seek to recover from the impacts of the COVID-19 pandemic.
By working with destination marketing organizations, nonprofits and governments to support responsible and safe travel, Airbnb is helping communities harness these economic benefits for local citizens and small businesses. Some of our newest partnerships include: the Indigenous Tourism Association of Canada, the Gangwon Center for Creative Economy & Innovation and Visit the USA.
These partners join previously announced organizations including the Tourism KwaZulu-Natal (South Africa), the National Park Foundation and Bermuda Tourism Authority. 
Airbnb is also launching marketing campaigns in partnership with select organizations to promote domestic travel and highlight off-the-beaten path places. These campaigns, which include dedicated landing pages and emails, have no cost for DMO partners and are helping guests discover new, nearby locations. For example, a joint campaign with the French Association of Rural Mayors promoting summer travel to villages in the French countryside. In June, the 16 "secret villages" highlighted in the campaign saw strong annual growth in the number of YoY overnight stays – more than 100% on average.
This summer's joint campaigns have highlighted locations around the world, including:
Hadong-gun, South Korea: As recovery began in Korea and the idea of 'untact' travel (travel without contact) took hold across the country, Airbnb and Hadong-gun promoted listings in the province, known for its tea plantations, natural beauty and traditional 'hanok' homes.
Denmark: To drive visitor spending in local communities, this campaign with Visit Denmark encouraged locals to discover the world in Denmark by highlighting communities inspired by destinations Danes traveled to last summer.
Shibuya, Japan: In partnership with the Shibuya Tourism Association, Airbnb showcased Online Experiences featuring the ward's cultures, history, people and places, giving people the opportunity to experience Shibuya from the safety of their homes.
Destination marketing organizations looking to partner with Airbnb through this program can find more information on a dedicated homepage.
Promoting the safe return of travel
With guests looking to travel safely, Airbnb listings are meeting guests' new, emerging needs for increased cleanliness and privacy. Ninety-four percent of all Airbnb reviews show that guests are satisfied with cleaning, scoring it at four or five stars after their stays. In addition, roughly three out of four guests recently surveyed by Airbnb said they would be more comfortable staying with their families in a listing than in a hotel with other people—as listings provide amenities like private kitchens and laundry, along with offering guests more control over their environment and travel experience.
Airbnb encourages hosts and guests to travel responsibly and review the guidance and health advisories issued by relevant governmental and health authorities in advance of any booking or trip.
Airbnb is also reminding hosts, travelers and policymakers of its new industry-leading Enhanced Cleaning Protocol, to support the safe reopening of travel. This includes a step-by-step cleaning handbook—with guidelines informed by leading experts in hospitality and medical hygiene—to help hosts elevate their cleaning practices and prepare their home for guests. In addition, guests looking to book their trip can easily identify and book listings, thanks to a new highlight on listings that opt-in to this Protocol.