Meet the Goodyear Blimp Pilot Hosting the Blimp Stays
Jerry Hissem fittingly hails from Suffield, Ohio, where the state's license plates proudly declare: Birthplace of Aviation. Jerry met his future employer while canvassing the skies as a flight instructor in 1991. It was at the OSU Airport, Don Scott Field in Columbus, Ohio, where Jerry would often encounter the Goodyear Blimp on his usual flight paths. While he hadn't previously considered flying with Goodyear, their frequent encounters in the sky led Jerry to think it was a sign from the heavens–literally–to pursue a career with Goodyear Airship Operations.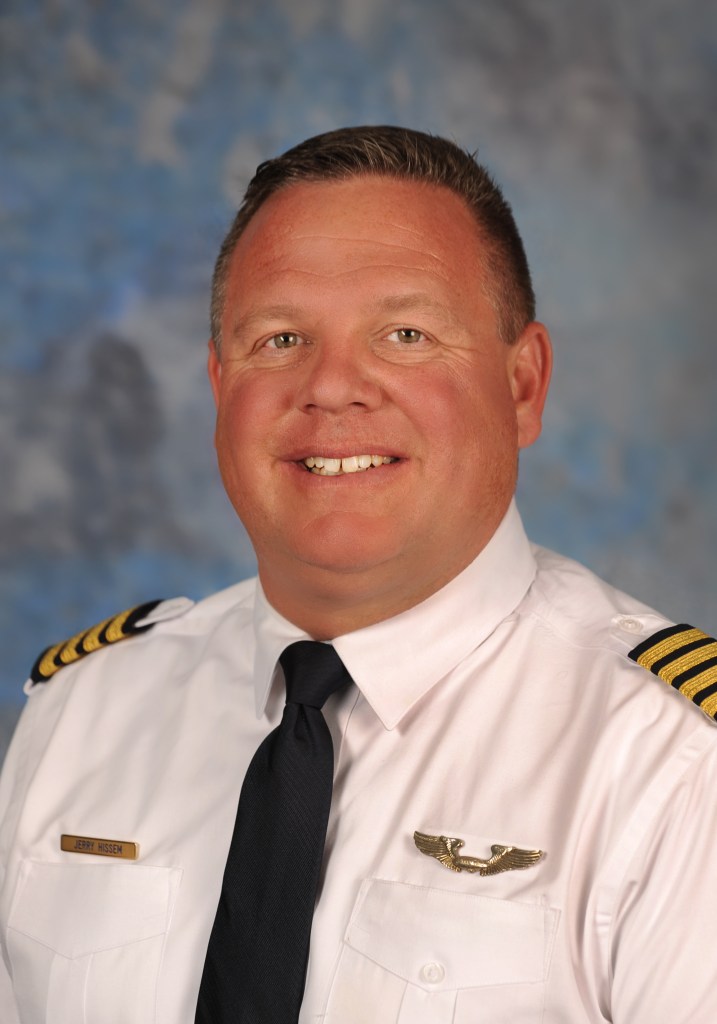 Jerry first joined the team as a junior mechanic learning the ropes in Pompano Beach, Florida, where Goodyear Blimp Stars & Stripes lives. Soon missing his time in the sky, Jerry completed a special training and met all required FAA check flights and tests to finally earn his Goodyear wings in 1999. Now stationed in Suffield, Ohio, Jerry is a Chief Pilot with the company.
If there was ever a reason to doubt his passion for aviation, Jerry works on his aluminum 2-seat tail dragger airplane, which he has been building for seven years, during his off time. When it comes to his very favorite memory while flying the blimp, Jerry says, "Every single take-off and landing. It's like no other aircraft out there." He also loves spending time with his passengers, an exciting and unique experience every flight.
Jerry earned B.S. degree from The Ohio State University in Aviation in 1993, later accumulating his aviation credentials in 1996 when he completed the required courses and received an Airframe and Power Plant license from Columbus State Community College. He also holds a Certified Flight Instructor license, as well as commercial ratings in both airplanes and airships.
"The Blimp has always been about the fans and giving them a better way to experience the game. We're continuing this tradition by giving fans an experience they'll never forget by listing the Blimp on Airbnb."

Jerry Hissem, Chief Pilot at Goodyear at host of the stays
To learn more about the Goodyear Blimp listing, visit here.