New Insights Into How Guests Are Using Airbnb for Longer-Term Stays
Six months ago, we shared how Airbnb and the Airbnb community adapted to meet new consumer needs for longer-term stays as people are seeking to 'live anywhere.' From working parents needing space to support their kids with at-home schooling and medical providers needing places to stay near the front lines, to college students booking "collab houses" for remote learning and digital nomads, we're seeing interesting trends with these types of stays.
Here are key findings from booking data and a global survey we conducted at the end of October 2020 with guests who booked longer-term stays* with Airbnb in the last three months.
Responding to the global pandemic
Based on our survey, COVID was a factor in 54 percent of longer-term stays booked on Airbnb in the last three months. Not surprisingly, longer-term guests are traveling for different reasons than they were pre-COVID. For example, more guests are relocating during COVID than they were pre-COVID (18% vs. 10% pre-COVID).
Guests told us longer-term stays enabled them to escape their daily routines, be closer to loved ones, nature, or outdoor activities, enjoy access to different amenities (like a pool!), have more space, or save money staying somewhere with a lower cost of living.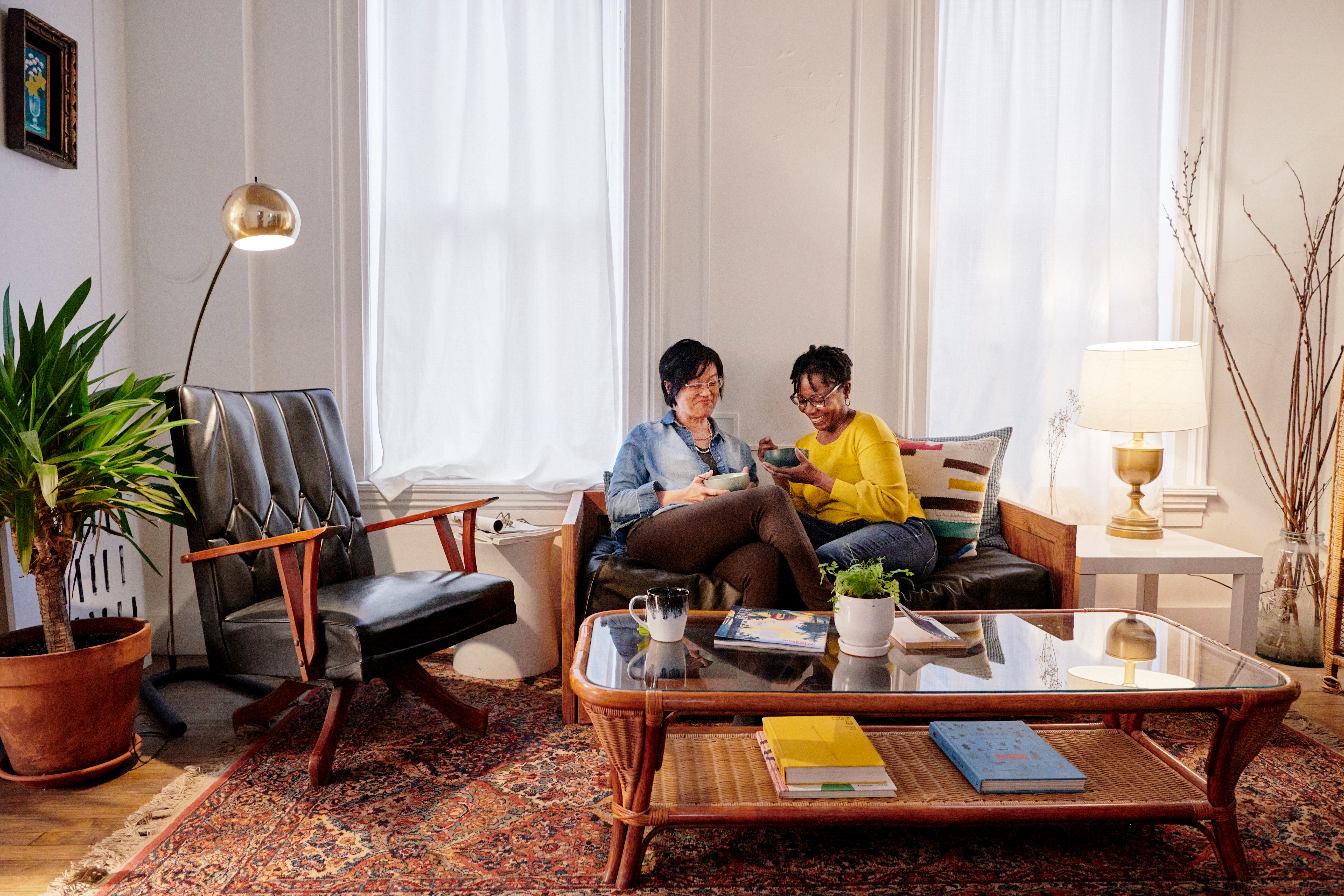 Staying connected to loved ones and communities
Most travelers had at least one companion during their longer-term stay. Keeping dear ones close and finding spaces to adhere to COVID regulations played a factor in the number of people guests brought with them on trips:
Nearly 40% of longer-term stays were booked for one person.
Nearly 40% of longer-term stays included two people. Survey respondents shared that the additional person in their booking was most often a significant other.
A little more than 20% of longer-term stays were booked for three or more people, with guests most frequently telling us their trips included a significant other and child[ren].
And, most travelers had connections to their destinations:
46% of longer-term trips were taken to places guests visited three or more times in the past, have lived before, or currently live. 
54% of guests knew at least one acquaintance in their destination, and often they had friends (26%) or family (24%) there as well.
For trips taken within 0-50 miles of home, 78% of guests knew someone in their destination; for trips taken within 300+ miles of home, 63% of guests knew someone in their destination.  
Remote work and remote learning
Using Airbnb to live, work, or learn in different locations came in as the top reason for recent longer-term stays:
60% of longer-term guests were working or studying during their stays.
65% of guests working or studying remotely during their stay reported that COVID was a factor in their decision to book a longer-term stay. Most often they reported feeling newfound freedom to temporarily relocate while not commuting to offices or schools.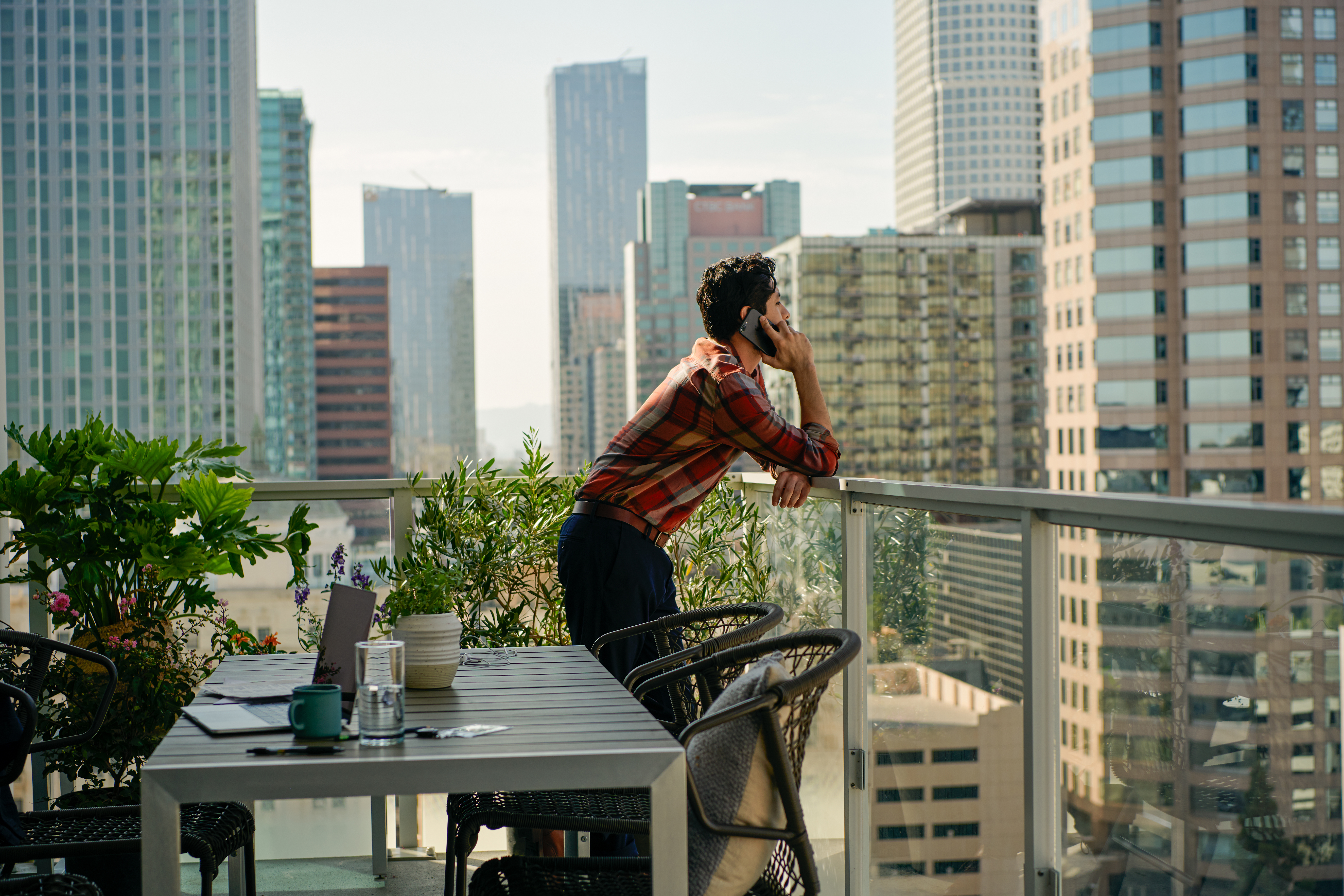 Amenities and features: high-speed internet is a must-have for all
It's no surprise that longer trips require different amenities than shorter trips. All longer-term stay travelers rated high-speed internet as their top priority, with proximity to frequent destinations (e.g., nearby family) coming in at number two. When we drilled down into trip types:
Leisure travelers looked at proximity to points of interest (e.g., national parks).
Remote workers prioritized listings with comfortable workspaces.
Large groups leaned toward family-friendly listings.
Retirees sought neighborhood walkability.
Guests also told us they chose Airbnb over other platforms because Airbnb made it easy to search for and find the places they were looking for.
*For the purposes of this post, longer-term stays are defined as those booked for 28+ nights.