Partnering with VISIT FLORIDA to help tourism recover in the sunshine state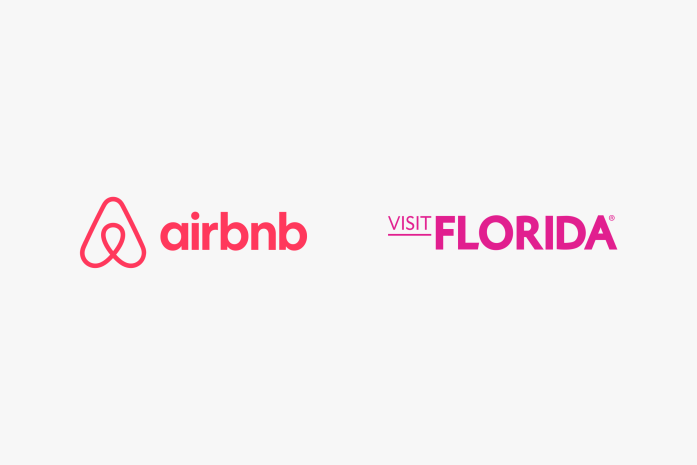 Airbnb and VISIT FLORIDA, the state's official tourism marketing corporation, are partnering to launch a campaign aimed at bolstering recovery of the state's tourism industry and encouraging people to safely explore the Sunshine State.
The campaign will feature a dedicated landing page featuring a curated selection of stays and unique Florida activities, from homes perfect for remote work, to the state's outdoor wonders. It will include emails and targeted social media ads to in-state guests, as well as those within driving distance, designed to keep the destination top of mind for when nearby visitors are ready to travel.
"We're proud to support the return of safe and responsible travel in Florida and, in turn, help small businesses and Floridians who rely on tourism," said Viviana Jordan, Airbnb Public Policy Manager for Florida. "We hope this campaign inspires and encourages people to rediscover the amazing places and people throughout the state, and we look forward to continuing to work with VISIT FLORIDA to find innovative ways to support the tourism industry."
The campaign seeks to tap into ongoing trends that see travelers prioritizing safer travel by discovering magic in their own backyards with local trips. Airbnb survey data shows people view travel in 2021 as a way to connect with family and friends, with more than half preferring a domestic or local destination versus visiting someplace international and farther away.
Warmer weather locales and small beach towns are also trending. As travelers dream of their next escape, Florida destination Cape San Blas among the top destinations US Airbnb guests are searching for this spring and summer.
"We are thrilled to partner with Airbnb on this new campaign to further boost the recovery of Florida's tourism industry, our state's top economic driver. Whether you're ready to travel now or planning a future getaway, the Sunshine Shine offers infinite opportunities for a safe, memorable vacation, and this campaign will be instrumental for driving visitation to every community in Florida."

Dana Young, President and CEO of VISIT FLORIDA
Florida's tourism industry was impacted by the pandemic, with the number of visitors dropping to 86.7 million in 2020, a decrease from a record 131.4 million visitors in 2019. The change in traveler habits has prompted VISIT FLORIDA to start promoting tourism to in-state visitors for the first time in history.
Partnering with VISIT FLORIDA is part of Airbnb's work with governments and tourism agencies to support economic growth as destinations around the world seek to recover from the impacts of the COVID-19 pandemic. By working with destination marketing organizations, nonprofits and governments to support responsible and safe travel, Airbnb is helping communities harness these economic benefits for local citizens and small businesses. And as people continue to find new ways to travel and host safely, in line with guidance and rules issued by local governments and health authorities, Airbnb is requiring all hosts and guests to commit to following our COVID-19 safety practices, which include wearing a mask and practice social distancing when interacting with each other.
To learn more about the partnership between Airbnb and VISIT FLORIDA, visit https://www.airbnb.com/d/resdicoverflorida.