Supporting Frontline Responders in Boston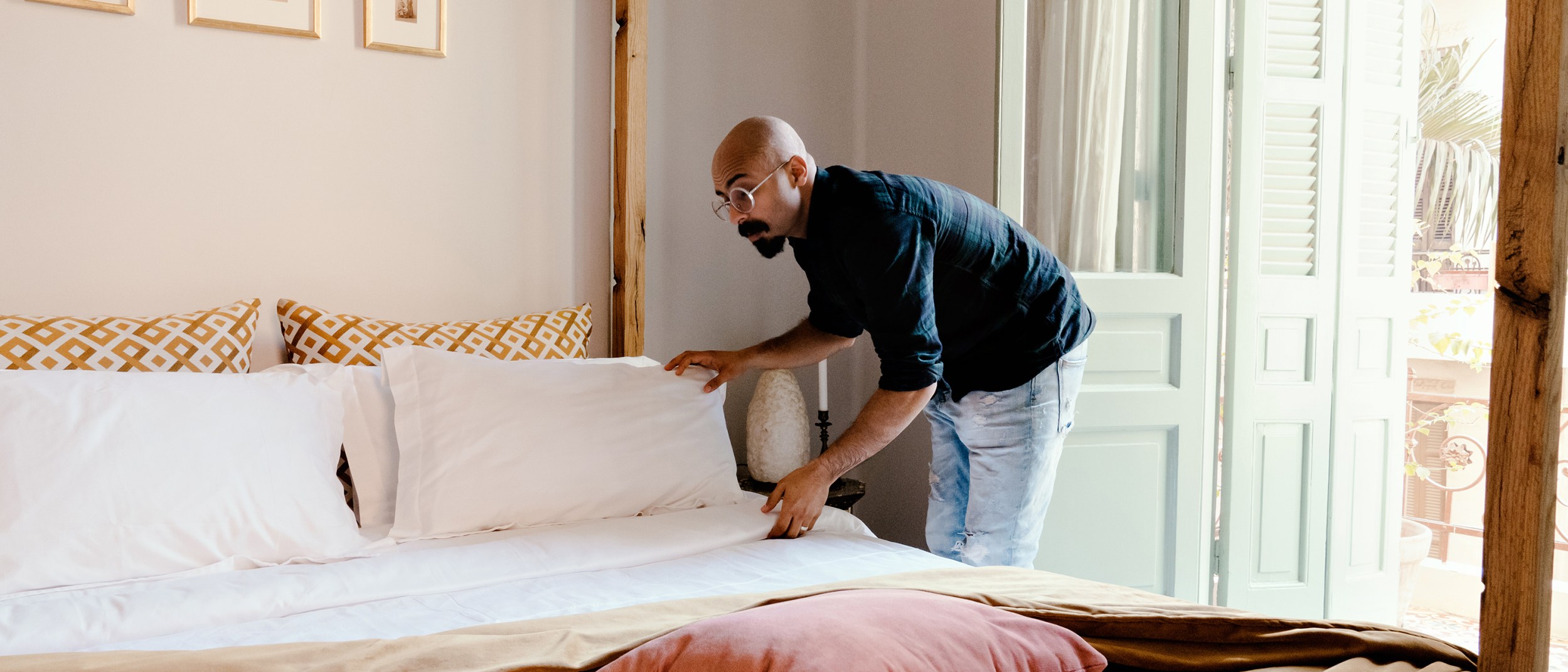 Airbnb is supporting no cost stays for responders who are serving on the frontlines of the COVID-19 crisis
Airbnb is working to connect frontline workers in Boston who have requested accommodations with places to stay via the Airbnb platform and HotelTonight (part of the Airbnb family). This has included working with the Boston Medical Center directly, as well as supporting responders affiliated with hospitals across the city.
Airbnb co-founder and CEO Brian Chesky has made a personal commitment to support frontline workers across the country, including in Boston.
"I want to thank Airbnb for this opportunity for free housing for the frontline workers who have come to Boston to help battle the pandemic. It's a testament to the fact that we are all in this together and we will get through this by working together."

Boston Mayor Marty Walsh
"Keeping our frontline health care workers safe and comfortable during this unprecedented time is of utmost importance for Boston Medical Center, and Airbnb has been a central partner in making sure we are able to do so. We are most grateful for the accommodations they are providing to our staff—they have truly been an invaluable resource," said Norman Stein, Chief Development Officer and SVP of Boston Medical Center.
"All across Boston, 24 hours a day, seven days a week, frontline workers are saving lives — it is an honor and a privilege to offer and collaborate on our Frontline stays program. We are proud to stand with the City and with the Boston Medical Center as these responders fight to keep us safe," said Alex Dagg, Policy for Airbnb.
Earlier this month, Airbnb joined forces with 1199SEIU United Healthcare Workers East — the largest healthcare union in the nation — to offer 1199 members accommodations across the East Coast, including in Boston.
These initiatives are all part of Frontline stays, Airbnb's program to allow hosts to open their spaces to those on the front lines of the COVID-19 pandemic. To date, Airbnb's incredible global community of generous hosts have offered over 200,000 places to stay for people responding to the pandemic. Through this program, healthcare staff and other first responders can book eligible and available, free and paid stays in 160 countries and regions.
New and existing hosts interested in supporting first responders can sign up here. First responder organizations who have a need can visit here to learn more and sign up for support. If you are a COVID-19 responder, get started here. And anyone who may not be able to open their home, but still would like to help, you can donate to help fund even more stays.