The newest outdoor getaways to book this summer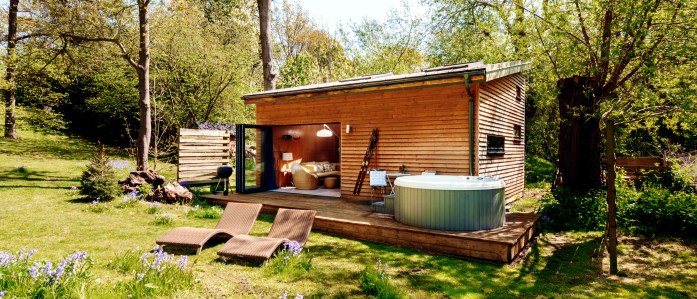 As more travelers get vaccinated, they're looking for ways to safely reunite with loved ones this summer; in fact 72 percent of Americans are planning summer trips, and travel is starting to book up after over a year of putting travel plans on pause. On Airbnb, remote and nature stays are trending with US guests this summer, and searches for international locales are rising as more places start to lift restrictions.
From family-friendly cabins to beachside retreats, below are some of our newest and highest reviewed stays since last March that are still available to book in some of the most desired destinations on Airbnb – spanning the Florida coasts, upstate New York and Southern California.
As countries around the world begin to welcome US travelers*, destinations in Mexico and Costa Rica top searches by US guests, along with the Caribbean, where Airbnb is supporting the tourism recovery with the Caribbean Tourism Organization. And in the past month since the EU's announcement of potentially welcoming back vaccinated American travelers, searches have increased by US guests: Iceland (159%), Croatia (115%) and Greece (75%).
From waterfront Caribbean villas to cozy cottages with countryside views, here are some of the newest and highest reviewed stays in these destinations that are still available to book this summer.
Discover other immersive outdoor stays around the world for future planning; whether your definition of adventure is relaxing waterfront or camping with the family, there are many ways to embrace the great outdoors this summer.
And as the summer travel demand continues to increase, the time to realize the economic opportunity of hosting and to consider hosting on Airbnb is now.
*This post encourages safe and responsible travel. Local and international travel requirements, as well as health guidelines, continue to change quickly. Check local restrictions at home and in your destination before booking a trip on Airbnb.