For Airbnb travelers, appetites are growing for fresh air, sparkling night skies and wide open spaces far from the frenzy of city life.
A report by Airbnb found that non-urban listings accounted for 3.3 million guest arrivals last year in the United States. Growth in rural listings has outpaced growth within cities on the platform, and more travelers are looking to rural communities for their next getaway.
Rural Airbnb hosts attest to a growing demand for serene, nature-soaked respites from metropolitan living.
"Guests come to unplug: It's quiet, peaceful and restful," say Kitty and Creek Norris, hosts near Willits, CA, a town just over 2 hours north of San Francisco.
Travelers looking for a cure for 'nature deficit disorder', as Kitty and her husband Creek call it, find a true sanctuary at their mountaintop solar ranch, a fully off-grid, 180-acre wilderness retreat.
Guests have traveled hundreds of miles to enjoy the surrounding gardens, ponds, hummingbirds, and miles of untouched forest that envelop the home. 
You can go out at midnight, and you won't see a single light on the ground for 20 miles.

Kitty and Creek Norris, Airbnb hosts in Willits, CA
A canopy of stars pops against the inky night sky, and abundant solar panels power the home's state-of-the-art water, electricity, and heating.
"People can come up here and be this far away from civilization – with no lights and no neighbors –  and be off-grid, but still have all the comforts of home," adds Kitty.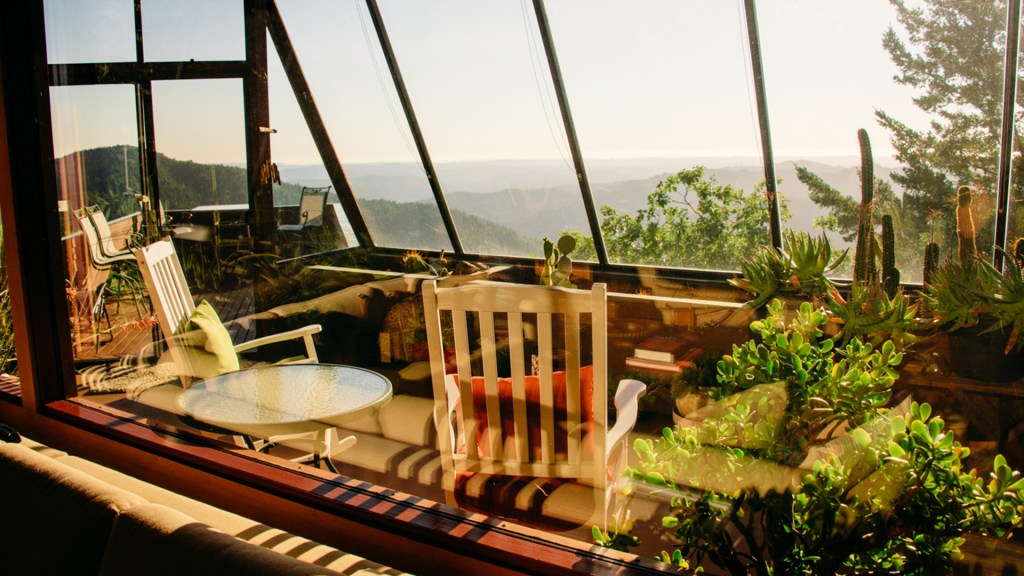 Often, Airbnb travelers don't have to stray too far off the beaten path to find total seclusion.
Seth Porges'  glass-enclosed 'tiny house' in Marlboro, NY, is situated on a 30-acre farm 90 minutes outside of Manhattan, making it one of the most secluded listings within a short drive of the city.
A stark contrast to the bustle of urban life, guests are drawn to the home's minimalist aesthetic: The transparent walls show off wraparound views of the Hudson Valley, and for wildlife to flock around the home undeterred.
Nature comes all the way up to the house. Deer, coyotes, every kind of bird you can imagine. It's surprising, and it's really cool.

Seth Porges, Airbnb host in Marlboro, NY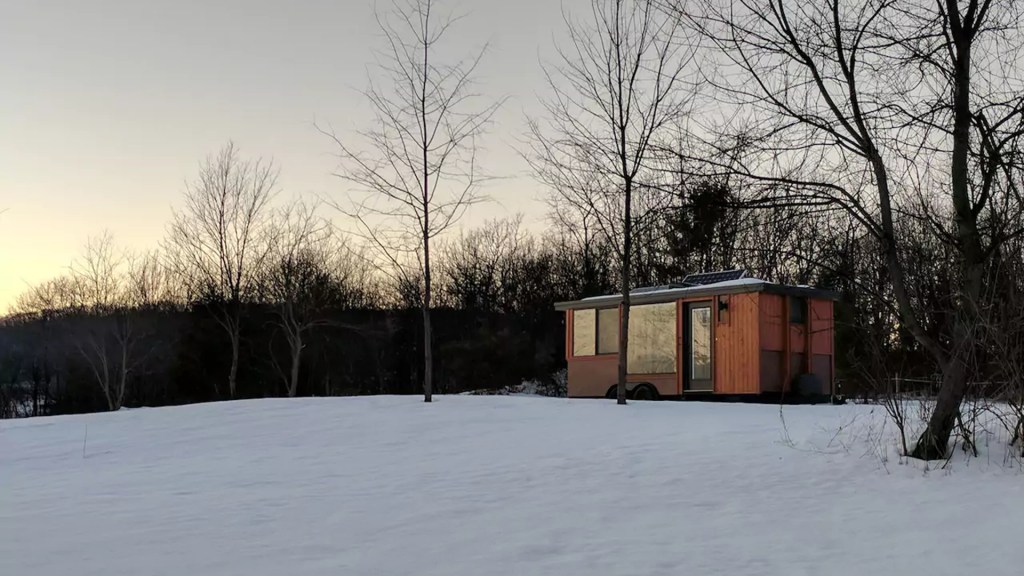 For other travelers, rural homes offer both a peaceful retreat and a piece of living history.
Chad Heward, who shares a restored sheep wagon in Shirley Basin, WY, notes that his listing has drawn travelers from as far away as Hong Kong, Australia and Italy, in addition to every state within the U.S.
Here people can really relax, soak in nature and a very different way of life. 

Chad Heward, Airbnb host in Shirley Basin, WY
The wagon dates back to the 1920s, and was once used by shepherds on the Hewards' 6500-acre cattle and sheep ranch. The need for shepherds declined by the 1960s, Chad explains, but the family restored one of the wagons in 2013 and have been sharing it on Airbnb ever since.
The closest town is Casper, a 40 minute drive away, but the pristine lakes and streams, vast night skies, and the chance to experience a little-changed lifestyle makes the sheep wagon well worth the trek.
"It's so rural that cell service is limited, but that's what people really love about it," he adds. "It's a real contrast of life."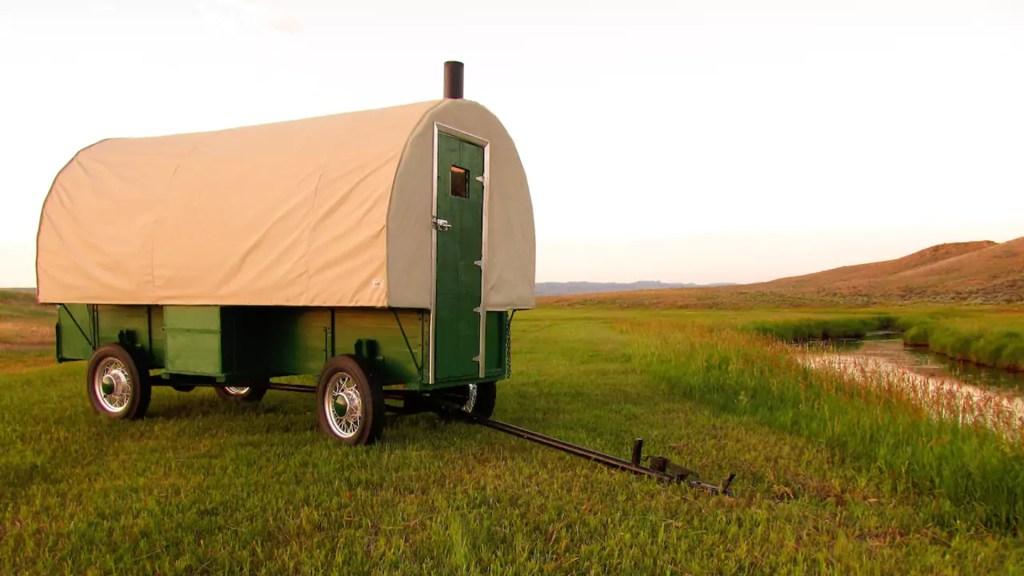 Going rural doesn't have to mean rugged amenities, notes Ty Kelly, who shares a shipping container home in Livingston, MT.
The home boasts a deck, a fire pit, an outdoor shower and a sense that you're floating in an endless, rolling prairie decked with three mountain ranges. It's also just an hour drive to Yellowstone Park.
The house is a draw itself, and it's just the right balance of rural and convenient for guests.

Ty Kelly, Airbnb host in Livingston, MT
For travelers, rural escapes offer a rare chance to turn off their phones and recharge. And for many hosts, it's a chance to show that a slower pace of life – or at least a stay – is within their reach.
"This is a realistic lifestyle for people who are accustomed to being on the grid," Kitty adds. "It's fun for people, and I love providing that."