Working with LA County Leaders and SEIU-UHW to Support Frontline Responders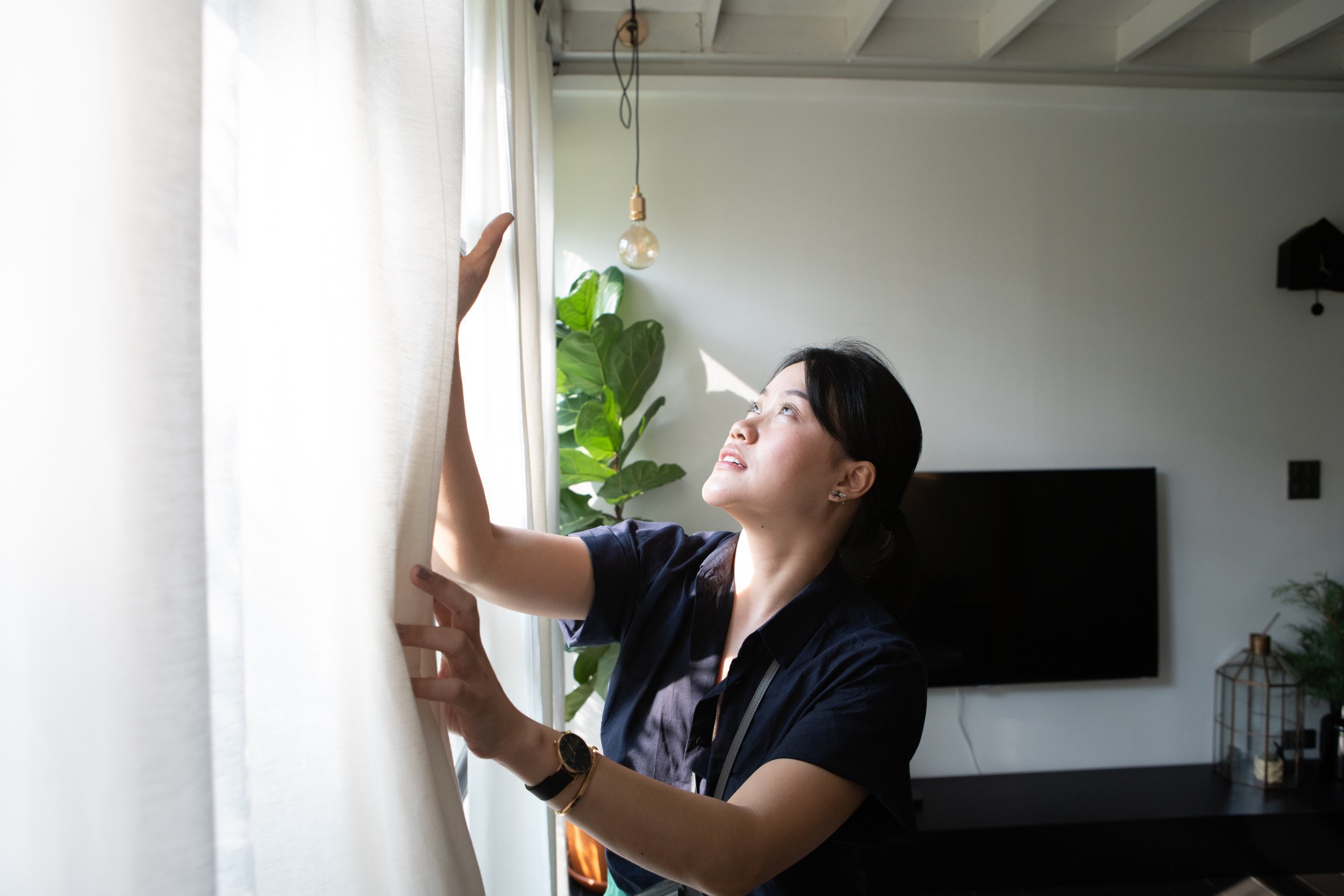 Airbnb will provide no-cost accommodations for healthcare staff and first responders supported by a $1.5 million commitment from Airbnb Co-Founder and CEO Brian Chesky
Airbnb, the County of Los Angeles and Service Employees International Union-United Healthcare Workers West (SEIU-UHW) announced they will partner to support those fighting the spread of COVID-19. Through these partnerships, LA County employees, including those serving the four county-run public hospitals, and SEIU-UHW members working in a variety of public and private hospitals across California will receive direct access to book free accommodations via the Airbnb Frontline stays program.
"We are grateful to our hosts across California who have stepped up to offer thousands of places to stay for these heroes."

Brian Chesky, Airbnb Co-founder, CEO and Head of Community
Staff at L.A. County medical centers—including Harbor-UCLA, LAC + USC, Olive View, and Rancho Los Amigos National Rehabilitation Center—and other frontline responders will have access to stays that allow them to be close to their patients and safely distanced from their families. Similarly, SEIU-UHW healthcare workers—such as licensed vocational nurses, environmental services workers, technicians, therapists, transporters and many others—can book free and convenient stays throughout California.
The $1.5 million commitment from Airbnb Co-Founder, CEO and Head of Community Brian Chesky will support stays for up to 1,000 of these frontline responders. The announcement follows a similar commitment made last week to support frontline responders in New York State and 1199SEIU members in New York, New Jersey, Washington, D.C, Massachusetts, Maryland and Florida.
"The courage and resilience of frontline responders who are risking their lives to protect our communities is inspiring," said Brian Chesky, Airbnb Co-founder, CEO and Head of Community. "We are grateful to our hosts across California who have stepped up to offer thousands of places to stay for these heroes. We are also deeply appreciative for the leadership of LA County local officials and members of SEIU-UHW who are working with us to ensure frontline responders have a comfortable place they can call home while they help fight this unprecedented crisis."
Stays for frontline responders in Los Angeles County and health care worker union members will be available both on the Airbnb platform and HotelTonight (part of the Airbnb family) and booked in coordination with the Los Angeles County Department of Health Services and SEIU-UHW.
"Los Angeles County's healthcare workers are on the frontline every day, caring for the sickest members of our communities and saving lives. Undoubtedly, it's stressful for them to leave work and risk potentially exposing their own family members to this brutal virus," said Supervisor Kathryn Barger, Chair of the Los Angeles County Board of Supervisors. "I'm grateful to Airbnb for their generous donation that will provide our healthcare heroes much needed relief with a safe, comfortable place to rest."
Last month, Airbnb announced Frontline stays, a new program to allow hosts to support those working to fight the spread of the COVID-19. Since then, Airbnb's global community of generous hosts have offered over 140,000 places to stay for people responding to the pandemic. Through this program, healthcare staff and other first responders can book eligible and available stays in 160 countries and regions around the world.
"These are extremely trying times for healthcare workers who are committed to serving our COVID-19 patients but also need to keep themselves and their families safe," said Stan Lyles, SEIU-UHW Vice President. "Having a comfortable place to stay to avoid infecting the people they love is huge, and the members of SEIU-UHW are appreciative to have this support."
The County of Los Angeles, City of Los Angeles, and SEIU-UHW join a growing number of global partners and collaborators with which Airbnb is working to make a meaningful impact in the fight against the pandemic. At launch, Airbnb announced its work with partners including the French government, the International Federation of the Red Cross and Red Crescent Societies, the International Medical Corps and the International Rescue Committee. Since then, Airbnb has begun work with NHS hospitals in the United Kingdom, Barcelona Official Doctors Association in Spain, New York State, and SEIU1199 in several states across the US, and Sutter Health in Northern California.
"The L.A. County Department of Health Services is very thankful to Airbnb for its willingness to step up and help provide safe and secure spaces for our frontline health workers to get the rest they need during an incredibly challenging moment," said Dr. Christina R. Ghaly, MD, Director, Los Angeles County Department of Health Services. "L.A. County's public hospitals are one of the first lines of defense against the ravages of COVID-19 illness, and it's our dedicated teams of health workers who are on the front lines every day. When the private sector and government sectors unite to combat challenges, these are the types of solutions that result—inspiring our collective resolve to help the helpers and sustain the County's health system for all who need it."
Accommodation for relief and medical workers, who have higher exposure to COVID-19, requires robust preventive practices and stringent safety standards. Airbnb takes the health and safety of its community very seriously and has worked with leading experts and officials to develop a protocol for hosts who support this collective health effort. The protocol incorporates guidance from local and national authorities and the Centers for Disease Control and Prevention (CDC).
New and existing hosts in California who are interested in supporting frontline responders can learn more about the program by visiting www.airbnb.com/covid19relief. Additionally, individual responders in need of a place to stay can book directly through the platform by visiting www.airbnb.com/covid19relief-guests. Anyone who may not be able to open their home, but still would like to help, can donate to help fund even more stays.