Ten years ago this week we launched Airbedandbreakfast.com — what the world now knows as Airbnb. It was a couple of weeks before the 2008 Democratic National Convention in Denver. More than 80,000 people were expected to attend the historic last night of the convention, but the city's 28,000 hotel rooms were spoken for. We had about 800 people signed up to host and 80 guest arrivals.
Our community now offers over 5 million homes — in every single one of them, guests from every corner of the planet can feel like they can belong anywhere. Today, Airbnb has had more than 300 million guest arrivals across more than 81,000 cities and 191 countries. This coming weekend, an otherwise pretty ordinary August weekend, we expect to see the biggest night in Airbnb's history with more than 3.5 million guests checking into homes around the world.
It would be easy to think of the very first Airbnb stay as just that, a stay. But it was actually an experience as well. Even in our earliest days, we approached home stays as a gateway to an end-to-end travel experience. Beyond sharing our own home on Rausch Street, we also shared with our first three guests our favorite, lesser-known and truly authentic places to visit in San Francisco.
That's why, in November 2016, we formally introduced the concept of magical, handcrafted Experiences powered by local people and made them bookable on our platform. We are now in over 800 cities with more than 15,000 people sharing their passions, talents and hobbies — from pasta making in Tuscany to surfing in Hawaii.
Thinking back to those days in August 2008, people thought the idea of Airbnb was crazy. Strangers would never trust each other. We live in an era where there's a lot of division online and in the world, but Airbnb is actually proving we're not as divided as we think we are. It has taught us that we're more similar than we are different. People are 99 percent the same and people are fundamentally good, statistically. Otherwise, this concept wouldn't work.
When more than 2 million people are welcomed into other people's homes on any given night, some amazing and even outlandish moments can happen. As we celebrate our 10-year birthday, we want to highlight 10 particular moments when you — our community — brought the world closer together.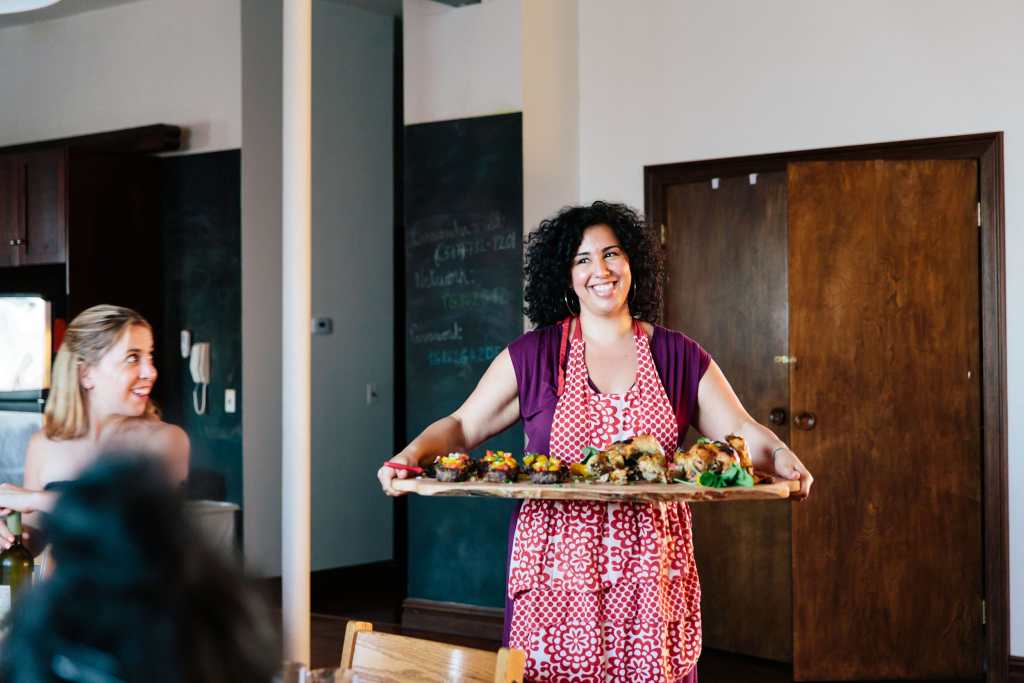 You opened your homes in times of need
Shell Martinez (Host), New York City, USA
The idea of Open Homes came from a host named Shell who emailed us saying she wanted to offer her spare bedrooms to people displaced by Hurricane Sandy — and she didn't want to get paid for it. We thought that was an incredible idea — and kicked off a 24-hour engineering marathon to build the system.
Since 2012, more than 11,000 people from 52 countries have helped thousands of displaced individuals, first responders and refugees seeking transitional shelter through our Open Homes program.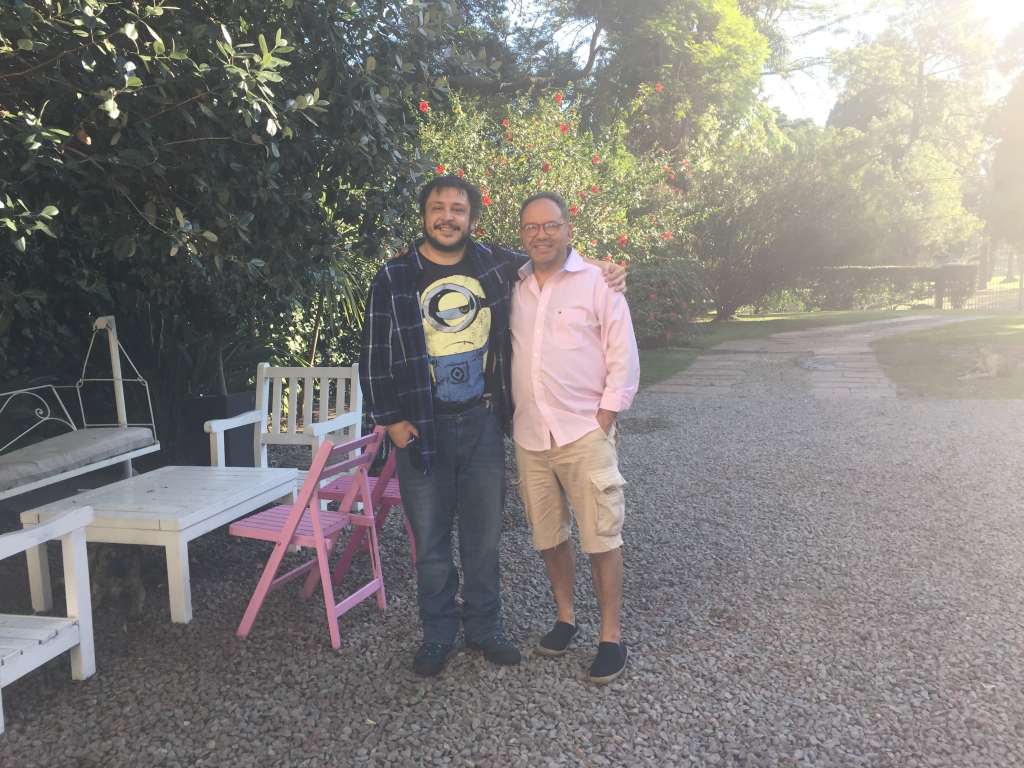 You saved lives
Javier Artigas (Host), Montevideo, Uruguay
Javier needed money to support his family, so he decided to rent out space in his Montevideo home on Airbnb.
As told to BBC, one of his guests was a well-known Argentine writer, Hernán Casciari. But two days into his stay, Hernán had a heart attack and needed to get to a hospital quickly.
As chance would have it, Javier's wife, Alejandra, worked for the Uruguayan senate and was able to organize a police escort to speed up the journey. Instead of 40 minutes, it took just 12. That, and the blood they donated, saved Hernán's life.
Later, once he had recovered and returned to Argentina, the writer left Javier and his wife this five-star review:
"Excellent house for sedentary travellers prone to myocardial infarctions. The area is beautiful and has direct access to the best hospitals. Javier and Alejandra instantly become guardian angels who will save your life without even knowing you. They will rush you to the hospital in their own car while you're dying and stay in the waiting room while doctors give you a bypass. They don't want you to feel lonely, they bring you books to read and they let you stay in their house extra nights without charging you. Highly recommend."
You re-lived history
Cathrine (Guest), Copenhagen, Denmark
Cathrine's father, Jörg, had been a border guard for the West German police force at the height of the Cold War. Since he had moved to Denmark before the reunification of East and West Germany, he'd never had the chance to see the city as anything but divided. In his mind, East Germany was still his enemy. And it was a weight that he carried with him all the years since he had left Berlin.
That all changed when Cathrine decided to take Jörg back to Berlin so that he could experience the vibrant and united city that Berlin had become since the fall of the Wall.
When they arrived at their Airbnb apartment in Prenzlauer Berg in East Berlin, they met Kai, who gave them the keys to their listing.
As the two men got to talking and sharing their life stories, they quickly realized that they had lived through very similar experiences. Both Kai and Jörg had been border guards on the Berlin Wall. The only difference? Kai had been a guard on the East side of the wall. And Jörg had been on the West.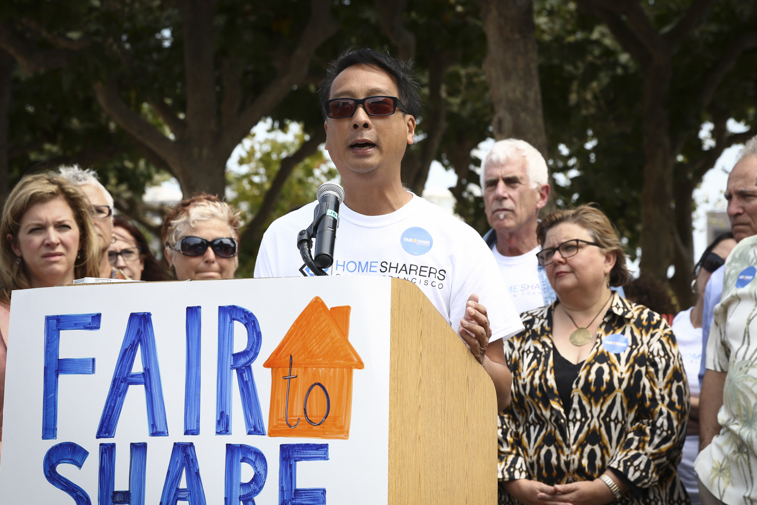 You mobilized for home sharing
Peter Kwan (Host), San Francisco, CA, USA
In 2014, the City and County of San Francisco proposed new rules for home sharing. Host Peter Kwan started one of the first ever Home Sharing Clubs, advocating for clear and fair regulations. Peter founded the Home Sharers of San Francisco which inspired the Home Sharers Democratic Club—now the model for Clubs around the world.
Currently, there are over 250 Home Sharing clubs worldwide—with hosts supporting small local businesses, volunteering in their communities, and advocating for clear and fair rules for the home sharing community.
You overcame prejudice and gave back to communities
James and In Ja Yates, (Hosts), Los Angeles, CA, USA
James and his wife, In Ja, are 80 and 79 respectively, and host their home in Los Angeles on Airbnb.
The couple met in Korea in 1960 and the challenges they faced as a mixed-race couple in the US have led them to make their home a haven for acceptance. "We believe that our home should be a haven for both the friend and the stranger," said James. "The earth is but one country."
In Ja continued, "Nobody is a stranger. You can be white, you can be black, you can be green. Come in my house and front door and let's have something to eat first, and then let's talk."
They donate any leftover food to homeless people in their neighborhood and have given away almost all of their Airbnb earnings to a scholarship foundation called Soul 2 Seoul, which gives money to students who promote racial unity.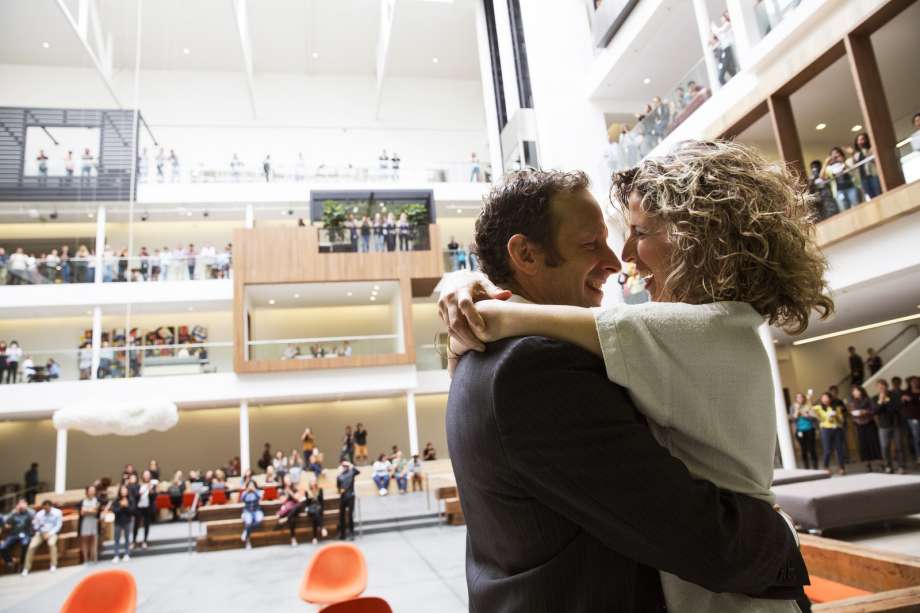 You fell in love
Ben Glass (Guest), San Francisco, CA, USA and Noa Glass (Host), Tel Aviv, Israel
Ben was looking for a place to stay for a trip to Tel Aviv, Israel, and happened upon Noa's home. Ben loved the space and tried to book it, but Noa, who is a musician, was away on vacation. She had forgotten to make her apartment available while she was gone, and as a result, Ben had to book elsewhere.
As told to SFGate, when she returned and read Ben's messages, she was "feeling horrible about the mistake," and made plans to meet him in a coffee shop in Israel before he left.
The two visited each other as much as possible over the next couple years, culminating with a romance and eventually, a wedding held at — surprise — our office in San Francisco.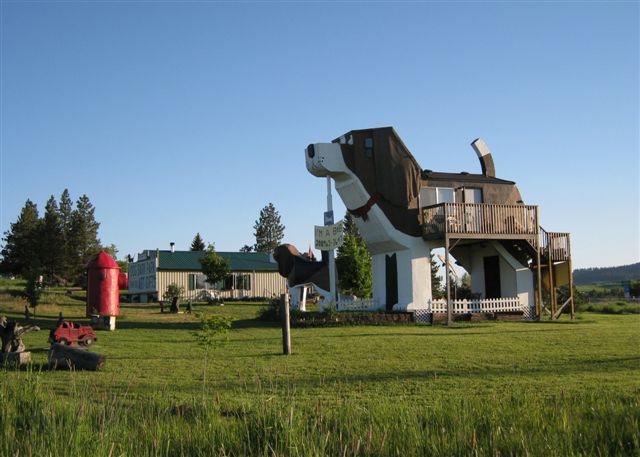 You hosted some crazy places!
Kitty & Michael Mrache (Hosts), Burlingame, CA, and Frances Conklin & Dennis Sullivan (Hosts), Cottonwood, ID, USA
Never in our wildest imagination did we think you'd be able to book a giant, beagle-shaped home or a mushroom-shaped dome on Airbnb.
Kitty and Michael built the mushroom-shaped geodesic dome in their garden in Aptos, CA. Recently celebrating their ninth anniversary on Airbnb, they essentially created the category of unique homes on Airbnb. It is one of our most popular listings, often booked up many months in advance.
Frances and Dennis host Sweet Willy, the giant beagle-shaped listing in Cottonwood, ID. It gives new meaning to the phrase, "being sent to the doghouse", and is even dog-friendly.
Now listed on Airbnb:
10,449 RVs

2,194 yurts

1,403 islands

8,951 tiny houses

9,000 boats

2,194 treehouses

183 igloos

918 tipis

155 windmills

758 caves
You found a new economic lifeline
Self-Employed Women's Association of India (Hosts), Gujarat, India
Gauriben Brahman's house lies in the village of Bakutra in the province of Gujarat. It's a thatched-roof house with three small rooms neatly lined with cots, topped with hand embroidered sheets. Gauriben is an Airbnb host who welcomes guests from around the world. She earned more in one month from hosting on Airbnb than from an entire year harvesting crops.
Gauriben is one of a number of hosts who are part of an initiative created by the Self-Employed Women's Association (SEWA) and Airbnb to bring new livelihood opportunities to rural areas of India. Since its launch back in early 2016, the number of women hosts participating in the program has more than doubled.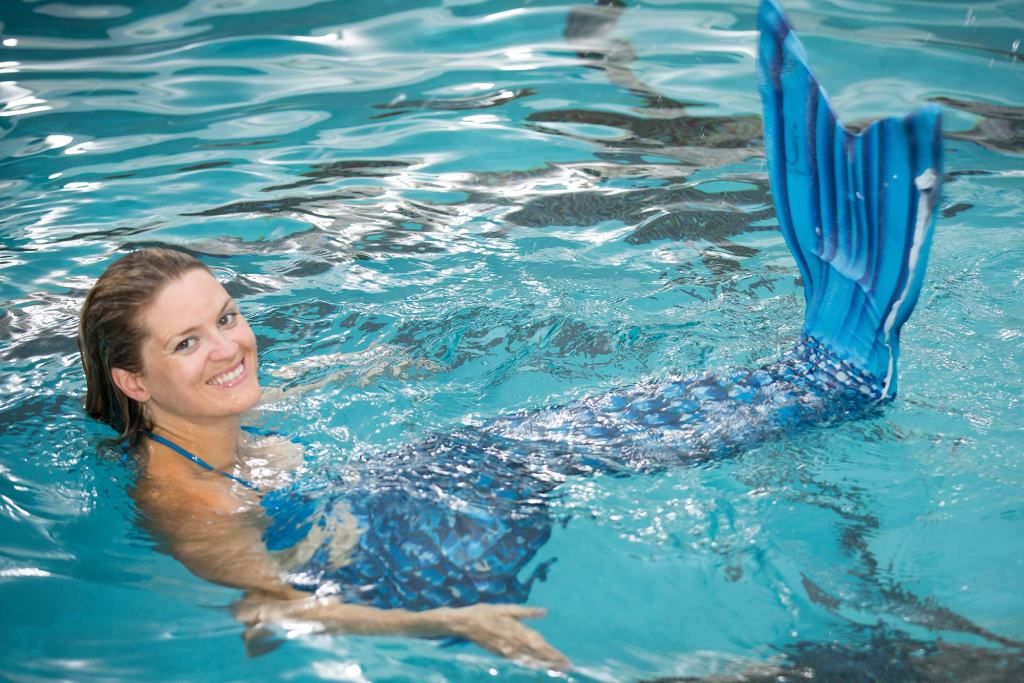 You shared your passions
Nora Kaitis (Host), Chicago, IL, USA
If you were to set out on a search for mermaids, the Great Lakes might not be the first place you'd think to look. But for professional mermaid Nora Kaitis, the idea of bringing the fairy tale sirens to her hometown of Chicago made perfect sense.
On dry land, Nora served as a sixth-grade teacher with the Peace Corps for two years before working in online sales and training extensively as a dancer with Studio L'Amour in Chicago.
Once she discovered mermaiding's unique blend of artistry and athleticism, Nora knew she had found her calling. In the summer of 2016, she partnered with AquaMermaid to open Chicago's first and only mermaid school. While mermaiding may have originated in the water ballets, vaudeville acts, and classic cinema of the 1920s, '30s, and '40s, the sport has experienced a new wave of interest in recent years. Today, mermaiding is about more than just looking good in a glittery tail. Nora offers what she calls "Chicago's most glamorous workout," and the techniques that form the core of AquaMermaid's classes were developed by a group of professional dancers, aquatic fitness instructors, and synchronized swimmers — including the team from McGill University in Montreal.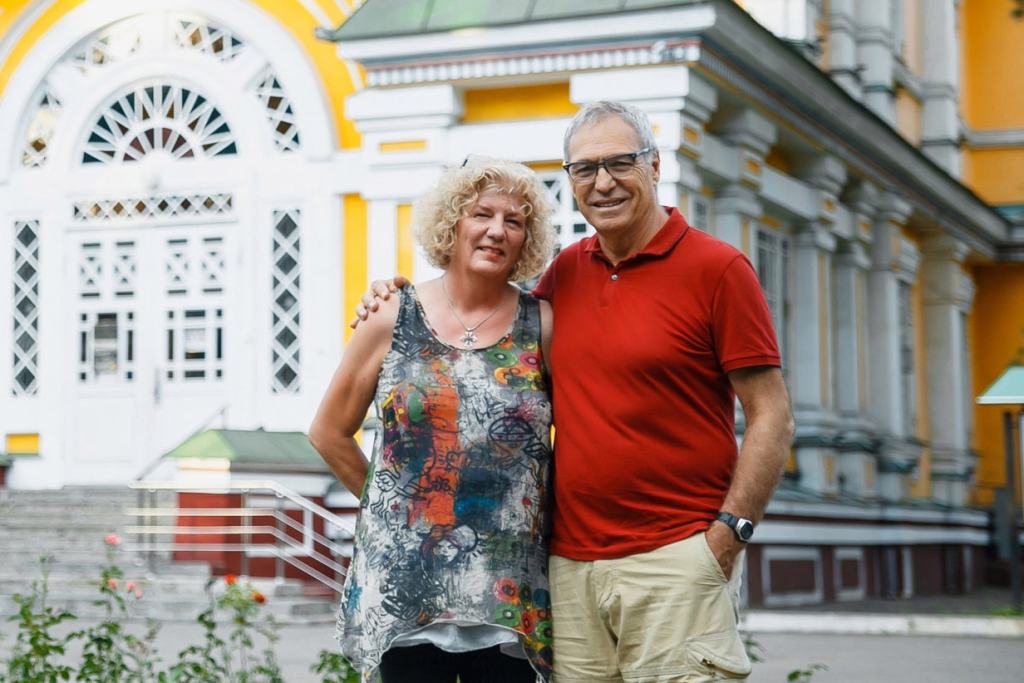 You lived on Airbnb
Michael & Debbie Campbell (Guests), The World
In 2012, Debbie and Michael Campbell were living in Seattle, owned a house and a sailboat, and worked at jobs they enjoyed. Retirement was barely on their radar, and at age 58 and 68 respectively, neither foresaw that retirement would mean chasing their travel passion full-time.
Five years later, the couple has visited 68 countries and well over 200 cities, and has spent more than 1,000 nights at Airbnb homes along the way. And with approximately two-thirds of the world's countries left to explore, they say that their journey as "nomads" has only just begun.
To date, they've slept in 200 different beds and used 55 different phone numbers since leaving Seattle, walking an average of 8,000 steps by foot per day. They've bunked in a sailboat off the shores of Italy and an apartment carved into rock in Salzburg, Germany. They also travel very light: After four years, they still carry just two pillows.
These moments are a very small sample of the incredible things that have happened in our community over the past 10 years. And this is just the start of our adventure. We can't wait to see what the next 10 years brings.