Empowering diverse communities to benefit from the return of travel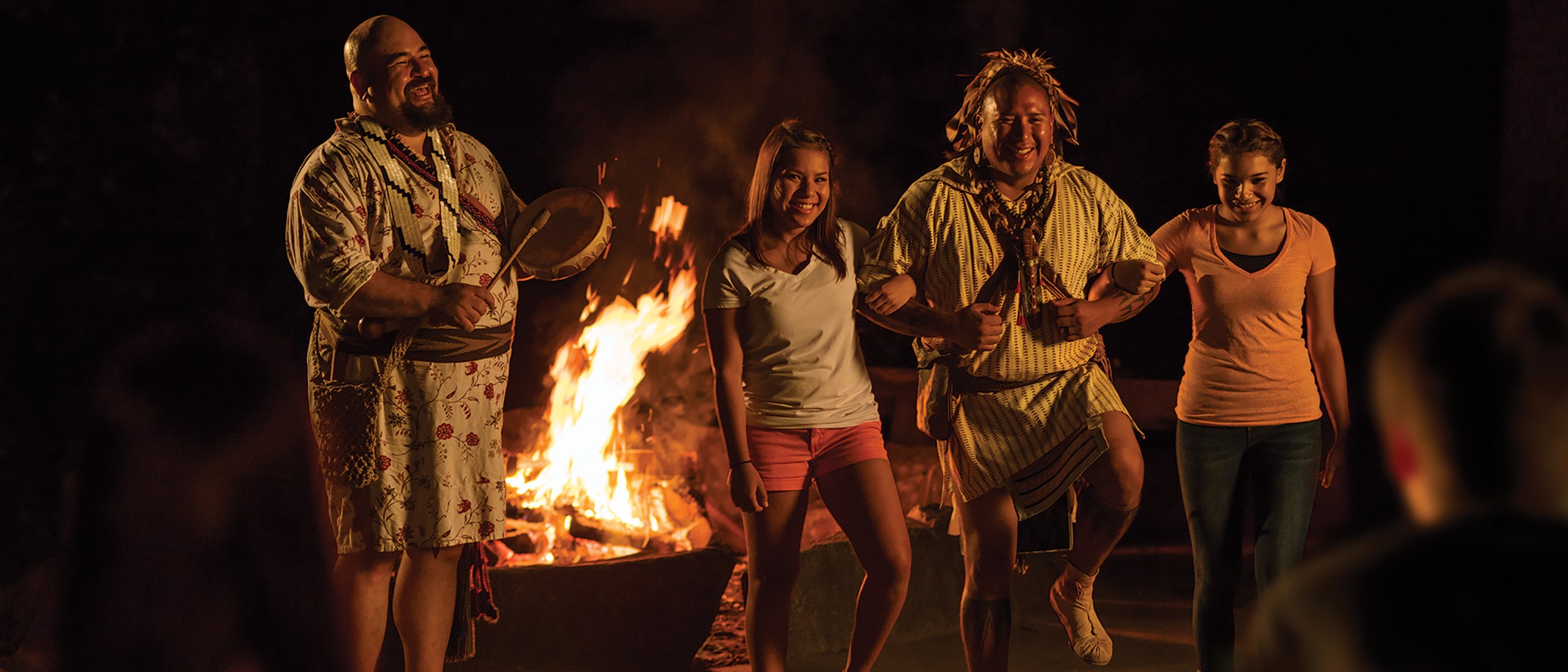 Airbnb has long been a tool for economic empowerment and the return of travel represents a new opportunity for everyday people to benefit from tourism. New Hosts with only one listing have earned over $1.2 billion since March 2020.
Today, we are excited to share that we are launching the Airbnb Entrepreneurship Academy, an immersive training program, in the United States to help empower communities and make it easier to host. The expansion builds on learnings from programs in Asia and Africa, where Airbnb partnered with local organizations to support Hosts in underserved or rural areas in creating their own listings or unique Experiences.
With travelers increasingly seeking non-urban, rural locations with access to the outdoors, the expansion of the Airbnb Entrepreneurship Academy will initially focus on select rural communities in North Carolina. We will work with the Eastern Band of Cherokee Indians (EBCI) to design and run an Academy for EBCI community members. Participants will receive hands-on training and access to a variety of tools, including digital skills building, mentorship from existing Hosts, marketing support, and professional photography to help turn their hosting ideas into a success.
"The Eastern Band of Cherokee Indians is excited to work with Airbnb to offer this training opportunity to members of our community. The Western North Carolina mountains the EBCI calls home serve as the perfect landscape for this venture, offering scenic beauty, natural landscapes, and a wealth of outdoor activities. I look forward to seeing what our community members do with the information provided by this training series and hope to grow our relationship with Airbnb for future endeavors."

Eastern Band of Cherokee Indians Principal Chief Richard Sneed
Rural travel now accounts for 28 percent of nights booked on Airbnb in the United States. In total, rural hosts in North Carolina have earned over $170 million sharing their homes since the beginning of the pandemic. On average, the typical rural Host has earned a total of $8,448 total since the start of the pandemic, over $2,000 more than the average from 2019.
"The Smoky Mountains are a special part of the world and we know more people than ever want to visit – I know this from personal experience. Our goal is to make sure as much of the economics generated by this travel stays in the community and has a multiplier effect within the community. Our data shows US guests are seeking rural locations with access to the outdoors and state and national parks, and with their proximity to Great Smoky Mountains Park, the EBCI are uniquely situated to tap into this travel trend and grow the economics from the travel pie."

Airbnb Global Head of Policy and Communications Chris Lehane
We will also collaborate with the NC Rural Center, an organization that works to improve the quality of life of North Carolina's rural people and places–with a special focus on individuals with low-to-moderate incomes and communities with limited resources, to develop Entrepreneurship Academy training programs, and help guide our efforts as we work to bring the benefits of hosting to communities of color in the state.
"For more than 30 years, the NC Rural Center has worked to promote entrepreneurship and small-business development in our state's rural communities. We believe the innovative and entrepreneurial spirit of our state's rural people is key to moving our economy forward as we emerge from the COVID-19 pandemic, and we welcome the opportunity to advise Airbnb as they embark on this work."

NC Rural Center President Patrick Woodie
What's next
Later this year, Airbnb plans to work with local organizations to launch Academy programs that include efforts to empower women Hosts as tourism returns to cities. During the pandemic, as a record-setting number of women have left the workforce, new women Hosts have collectively earned more than $600 million on the Airbnb platform, and these Academy programs aim to to encourage more economic opportunity for new female entrepreneurs.
For each Academy, Airbnb will partner with local governments, nonprofits, destination marketing and management, and other organizations to design and run tailored programs that provide training and tools to help community members access and succeed on the Airbnb platform.
Since 2016, Airbnb has partnered with local organizations to run Academy programs in South Africa, India and Kenya. These programs have trained over 300 people, and their Homes and Experiences received over 1500 five-star guest reviews on Airbnb. In 2020, the World Tourism Alliance recognized the Academy as a Best Practice in Poverty Alleviation Through Tourism.
For more information, visit airbnb.com/academy.