Our work to support Toronto and communities across Canada as travel returns
Key Takeaways
One year after becoming the first licenced short-term rental platform to operate within the City of Toronto, Airbnb has collected over $5 million(1) in Municipal Accommodation Tax and other fees for the City.(2)
Our global party ban impacted more than 10,000 bookings in Toronto on Halloween and New Year's Eve, helping to make communities throughout the city safer.(3)
The Airbnb community stepped up to provide stays Toronto's frontline workers through a partnership with Canada's largest healthcare union, SEIU
Key Takeaways
One year after becoming the first licenced short-term rental platform to operate within the City of Toronto, Airbnb has collected over $5 million(1) in Municipal Accommodation Tax and other fees for the City.(2)
Our global party ban impacted more than 10,000 bookings in Toronto on Halloween and New Year's Eve, helping to make communities throughout the city safer.(3)
The Airbnb community stepped up to provide stays Toronto's frontline workers through a partnership with Canada's largest healthcare union, SEIU
On January 1, 2022, Airbnb became the first licenced short-term rental platform to operate within the City of Toronto. In the first full year with regulations in place, our community has delivered over $5 million in Municipal Accommodation Tax (MAT) and other fees for the City of Toronto – funding that goes directly to supporting tourism, as well as programs and services that are critical for visitors and locals alike, such as improving roads, transit, culture, parks and recreation.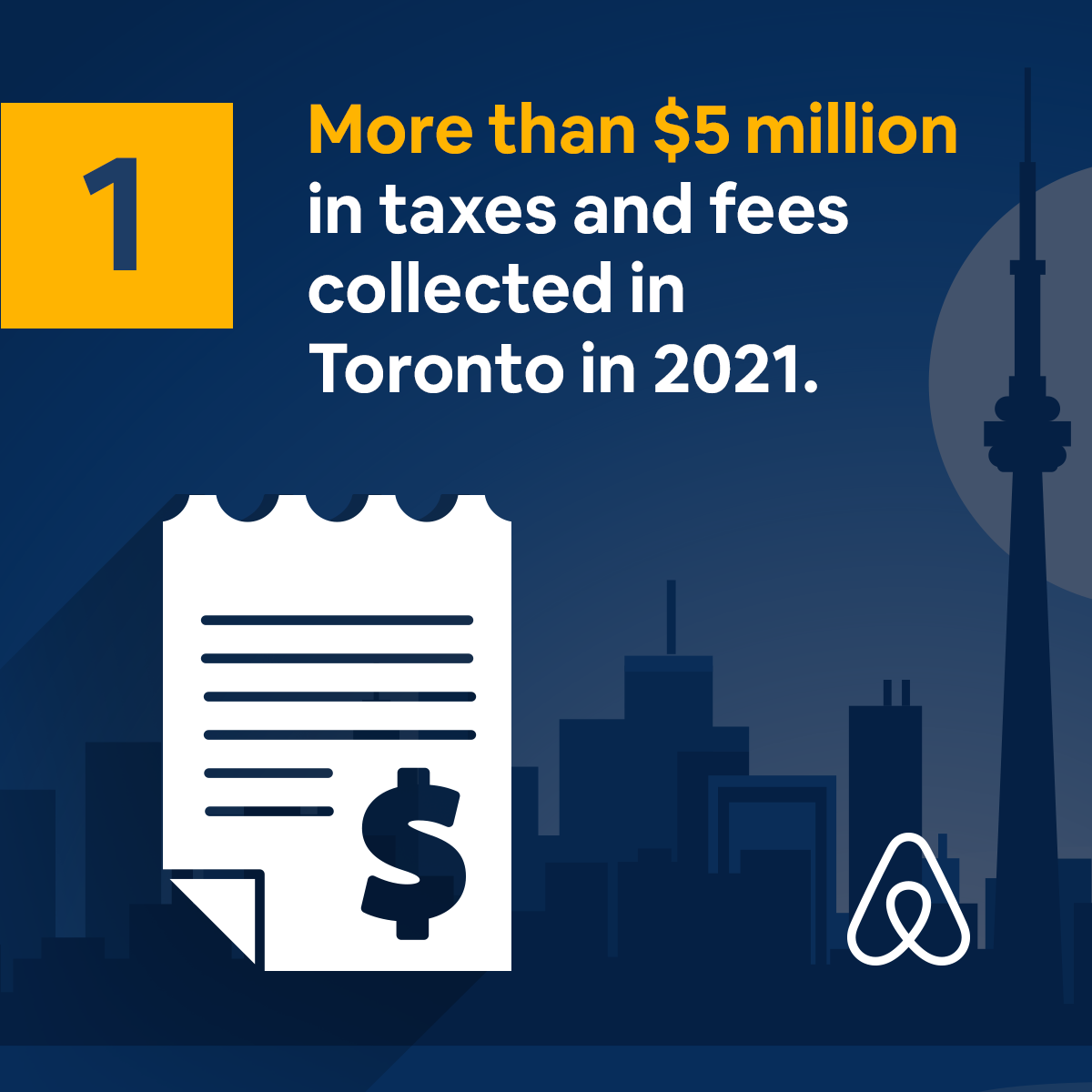 Toronto is one of many jurisdictions across the globe — including across Canada — where Airbnb collects and remits tourism and occupancy taxes. To date, Airbnb has delivered over $1 billion in taxes to communities across North America, including approximately $40 million collected in BC and more than $8 million collected in Quebec in 2021.
This tax remittance comes at a crucial time, as communities rebound from the global pandemic and more and more people visit cities and towns like Toronto, Canada's most-visited destination – visitors that are essential for a full economic recovery in a post-pandemic world.
While the pandemic's impact shines a light on the importance of tourism spending from domestic and international visitors, Airbnb is also committed to the return of responsible and safe travel, with our global ban on parties. In Toronto, the ban has impacted more than 10,000 bookings, helping to keep communities throughout the city safer over Halloween and New Year's Eve.
"Over the past year, we have been working hand-in-hand with Toronto to create and implement clear, smart and fair regulations. We're looking forward to continuing our work with the City to promote the return of responsible and safe travel, while also preserving hosting as an important source of income for our community."

Nathan Rotman, Senior Campaign Manager, Canada
Supporting communities and initiatives across Canada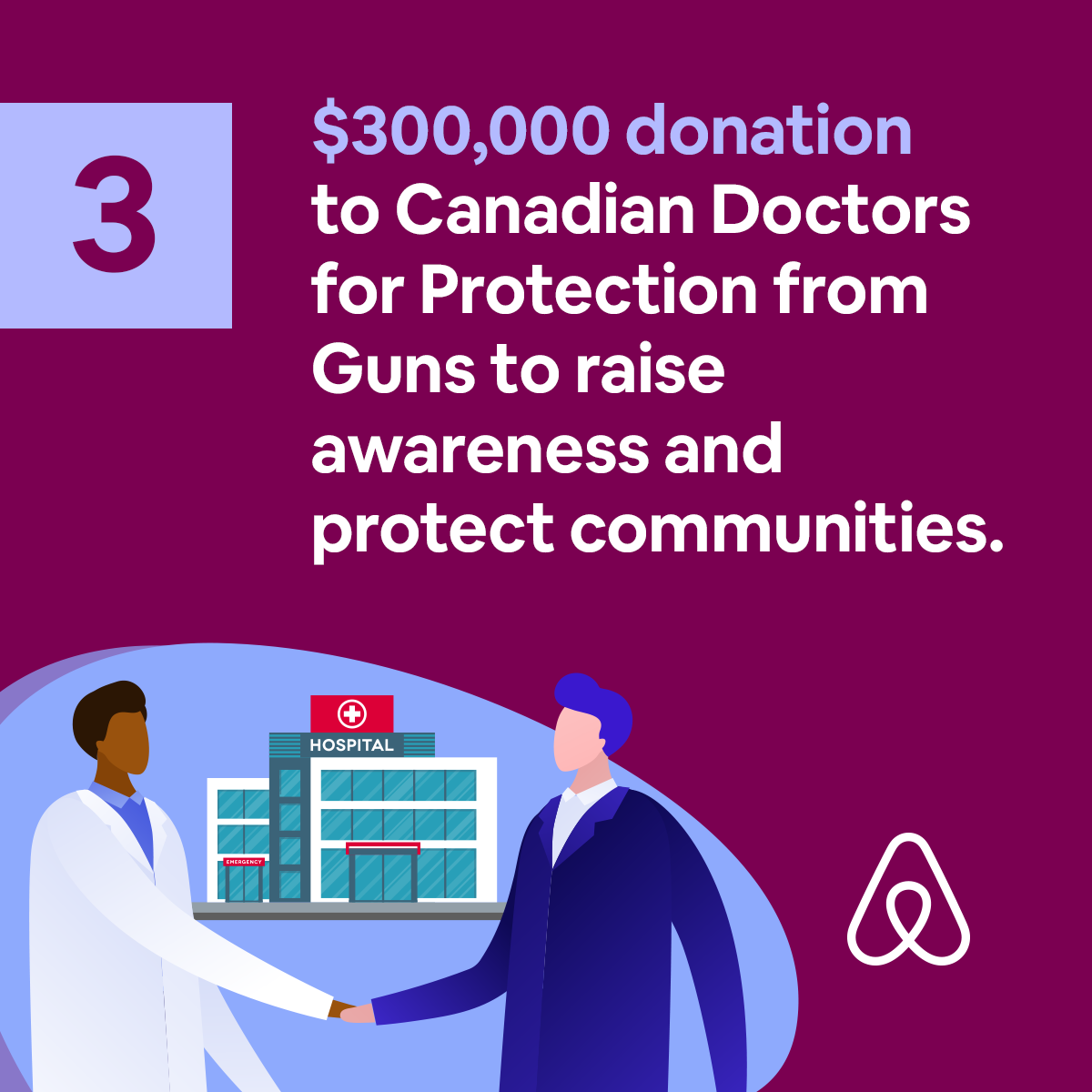 Along with promoting responsible hosting in Toronto, Airbnb is playing a role in helping Canadians across the country recover from the pandemic, lifting up local Hosts as well as entire local economies. In 2021 alone, new Canadian Airbnb Hosts earned more than $230 million, with the typical new Host earning more than $6,000 on the platform throughout the year.
Our community commitment across Canada saw other important partnerships and initiatives.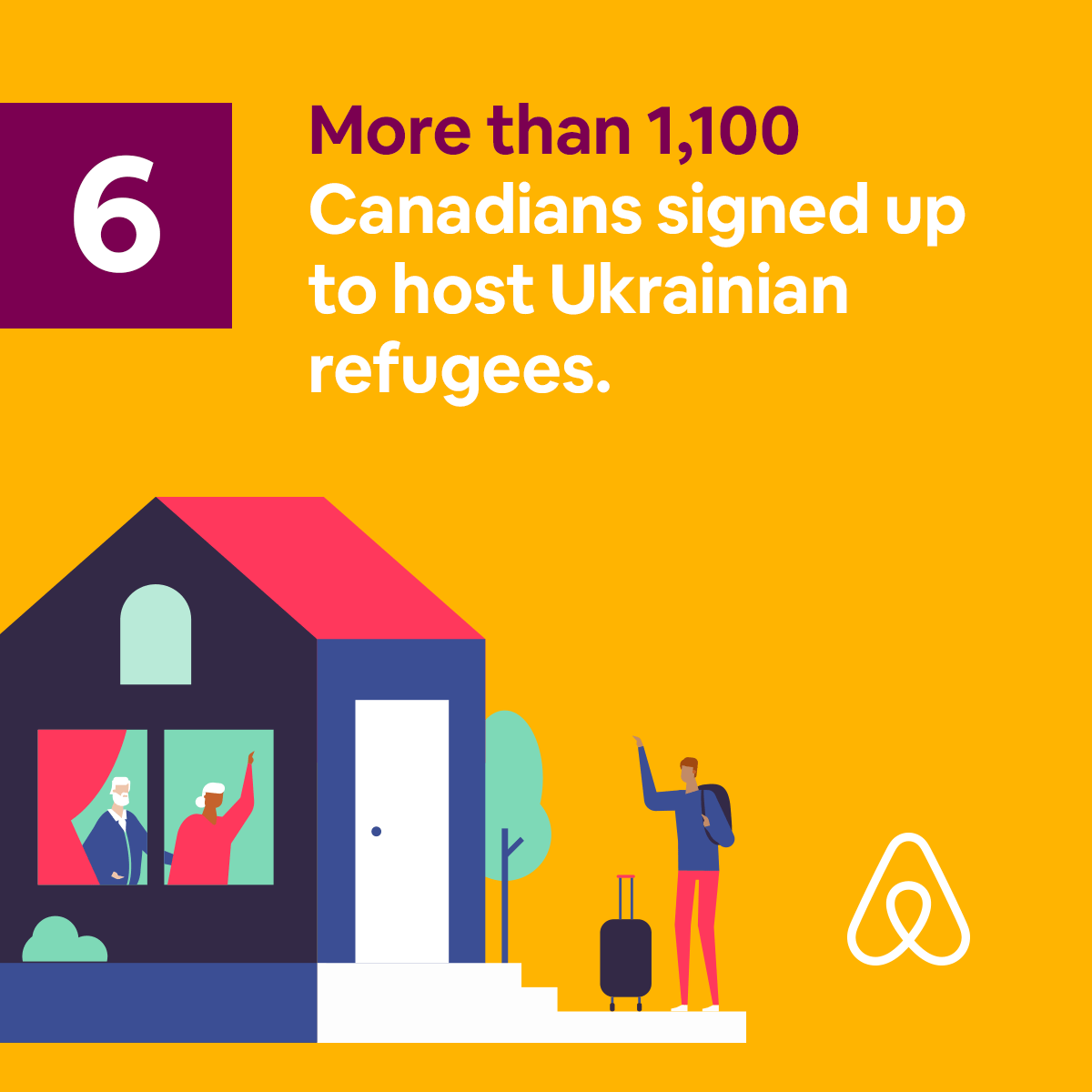 (1) All funds CAD
(2) Municipal Accommodation Tax and other fees collected from January 1, 2021 to December 31, 2021
(3) Nearly 4,000 bookings impacted on Halloween and over 6,000 bookings impacted on New Year's Eve