Suddenly Need a Place to Work Remotely in Georgia? Airbnb Has You Covered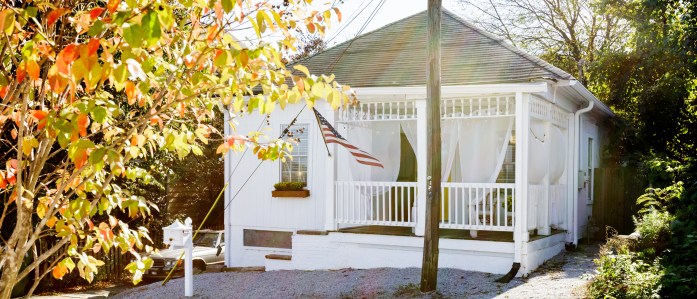 Members of the media, campaign staff or volunteers may suddenly find themselves in need of a home-away-from-home in Georgia for the next two months – especially with the 2020 election cycle now set to continue in the Peach State through January 5, 2021.
Hosts on Airbnb are no strangers to opening their doors during campaign season – earlier this year, we reported that both Iowa and New Hampshire hosts welcomed, respectively, 742 percent and 462 percent increases in guest arrivals during this year's nominating contests, compared to the 2016 caucuses and primaries. 
And at the same time, Airbnb hosts are also ready to welcome you for your longer-term stay, as guests are already increasingly using our platform to support remote working. The volume of reviews by US guests mentioning "remote working" or "work remotely" since the start of the pandemic through August nearly tripled from the same period last year.
Staying at an Airbnb also has the benefit of keeping the economics in the local community, which is needed now more than ever before. According to a global survey from November 2019, hosts on Airbnb are teachers (10%) and healthcare workers (9%). Over half are women, about one in five are retirees – and since Airbnb was founded 13 years ago, hosts have earned more than $100 billion through Airbnb.
In 2019 when Atlanta was home to the Big Game, it was estimated before the event that Atlanta area Airbnb hosts would earn more than $3.3 million. And with Airbnb guests typically spending more than 40 percent of the money they spend while traveling in the neighborhood where their Airbnb is located, millions more dollars were spent on local restaurants. The economic benefits of an extended campaign season can go well beyond another two months of political advertising.
If Georgia is both on your mind and in your travel plans, to help make your search for your own last-minute stay a little easier, Airbnb has rounded up a few of our most highly-recommended listings statewide. From Atlanta and Augusta, to Covington and Savannah, all of these listings are equipped with wifi and other amenities to ensure you can comfortably (and affordably) work from your listing – and all while connecting safely with our hosts and members of their local community, who will undoubtedly be able to point you to restaurants, coffee shops and other local spots, as you need.
And, of course, all travel decisions should prioritize health and safety and respect official guidance. Airbnb has issued Airbnb's COVID-19 Safety Practices to its community, which include wearing a mask, practicing social distancing, and, for hosts and their teams, abiding by our five-step enhanced cleaning process. The Centers for Disease Control and Prevention – while indicating that staying at home is the safest option – recently recognized short-term rentals as being more safe than hotels for those who are traveling.
You can also find more places to stay in Georgia here.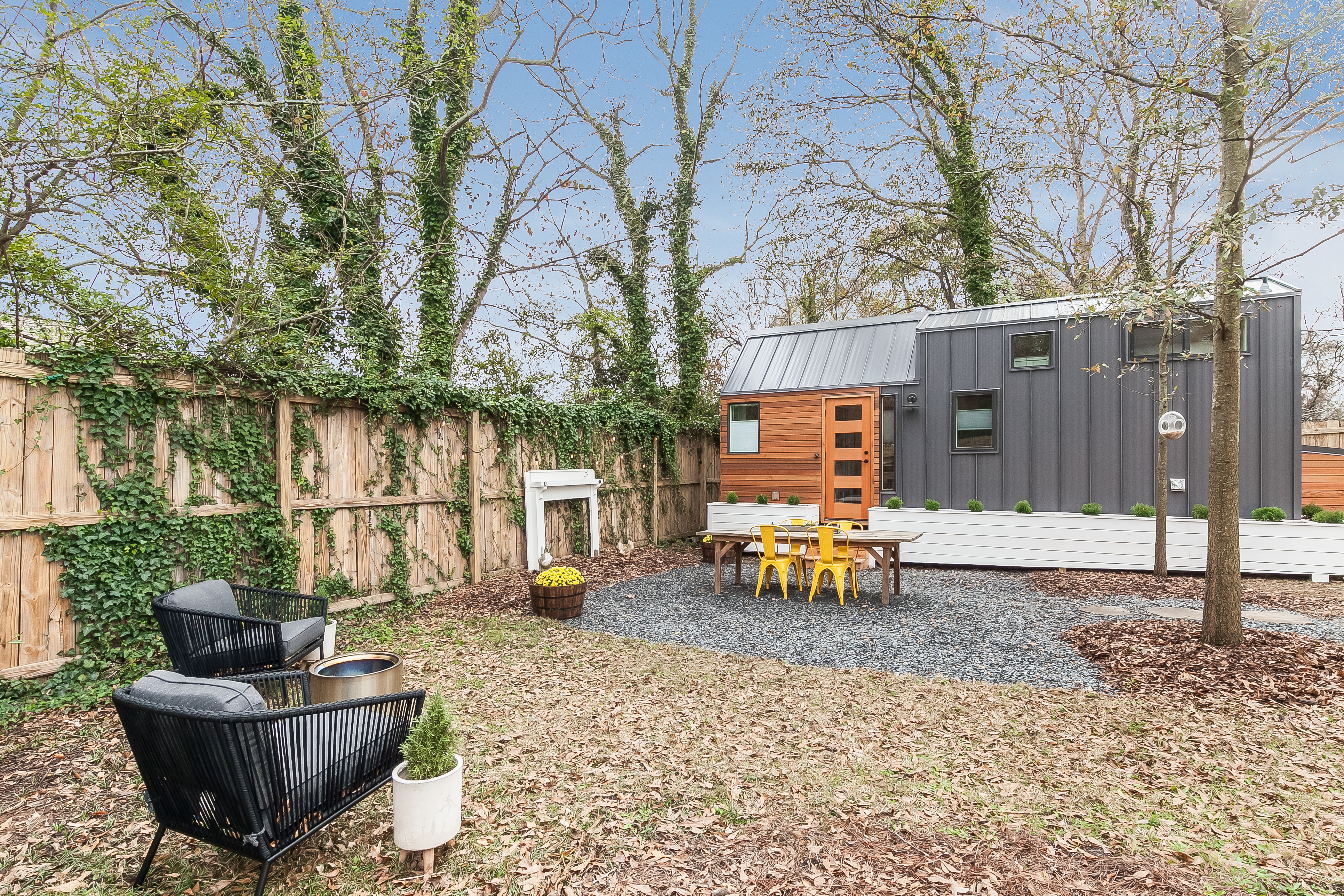 Given the tiny margins that led to the runoffs, staying in a tiny home would seem to be appropriate. This modern tiny house is among the top wish listed listings in Georgia, and for obvious reasons. This charming two-bedroom designer home is loaded with amenities, including a beautiful fenced-in backyard to relax at the end of the day.
Start a day of canvassing off right with a well-balanced breakfast in a bright kitchen with marble counters and hexagon tile floors. This radiant bungalow is steeped in boho-chic charm – and is even fully equipped with an office nook and high speed wifi to meet pressing deadlines.
As Georgia will be making history with this runoff, staying in a historic home will help get you in the right mindset. This intimate milltown home was built in the 1890s and combines original features – including the statement central brick fireplace – with eye-catching curated objects and neon signs. Listen to the record player or peruse a hand-picked book on your own front porch or back deck right in Cabbagetown.
If you want to get the topline view of the race, why not a place with topline views? This listing offers dramatic 180-degree views of Midtown Atlanta and Atlantic Station – not to mention granite countertops, stainless steel appliances and a washer and dryer, along with TVs in the living room and bedroom to start or end your day with the news.
With the campaign continuing, everyone needs some time to get away. Zen is the perfect way to describe this home – which comes with a freestanding tub and back deck up in the trees. Lovingly designed by its architect owner, this listing is located within walking distance of Krog Street Market.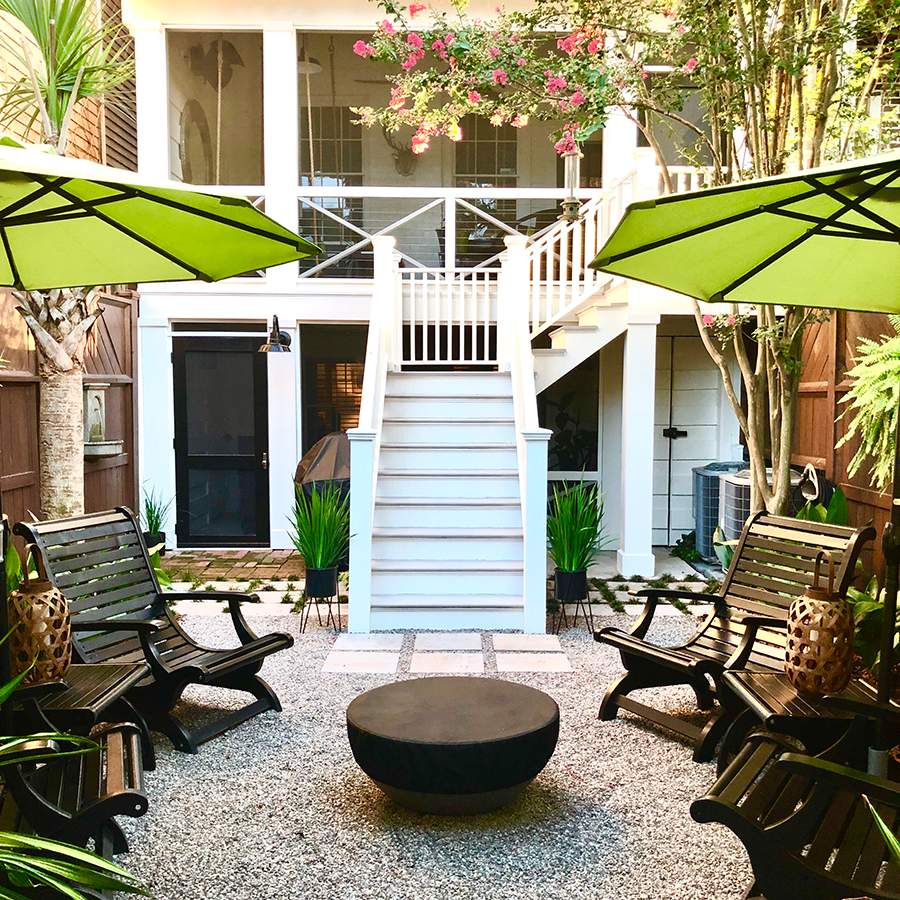 Here you can be at the center of results. Built in 1872, this historic home offers a fire pit and a Savannah-style private screened porch, located just two blocks from Forsyth Park in the heart of Savannah.
This charming cottage near Augusta University is set up for guests in town for medical rotations, long visits and business trips – which will make it a perfect place to stay for your own work trip this election cycle.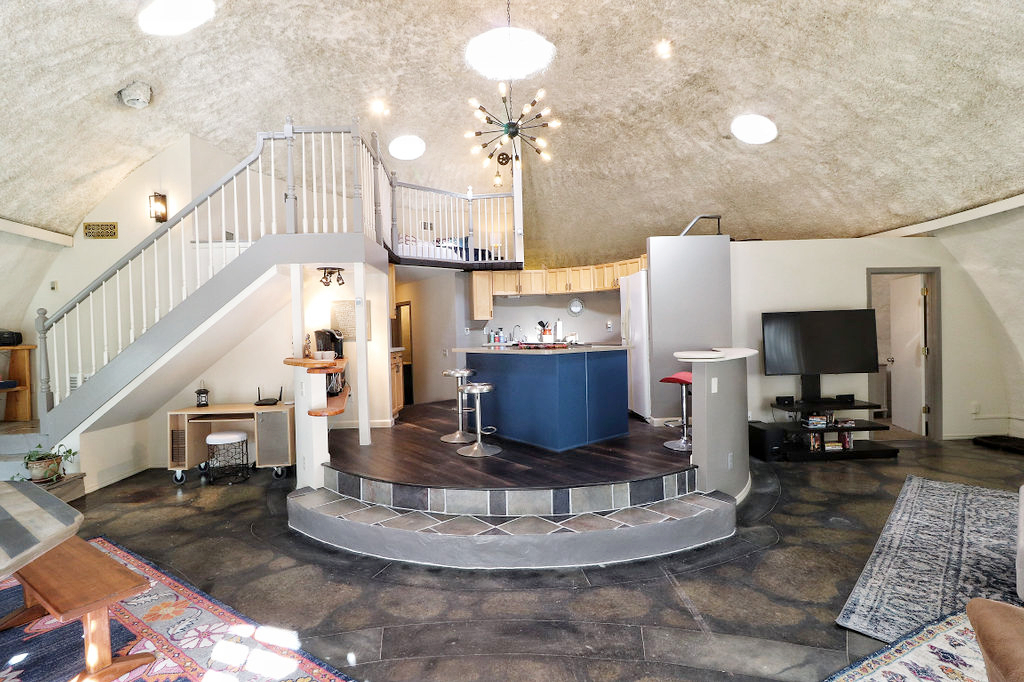 If you need to be based out of key Cobb County, why not spend your winter in this unique dome house? You can check into this new travel trend, while still conveniently located just 20 minutes away from downtown Atlanta.
Alpacas are known to vote with their hooves. Come meet the constituents at this urban farm stay listing in Decatur.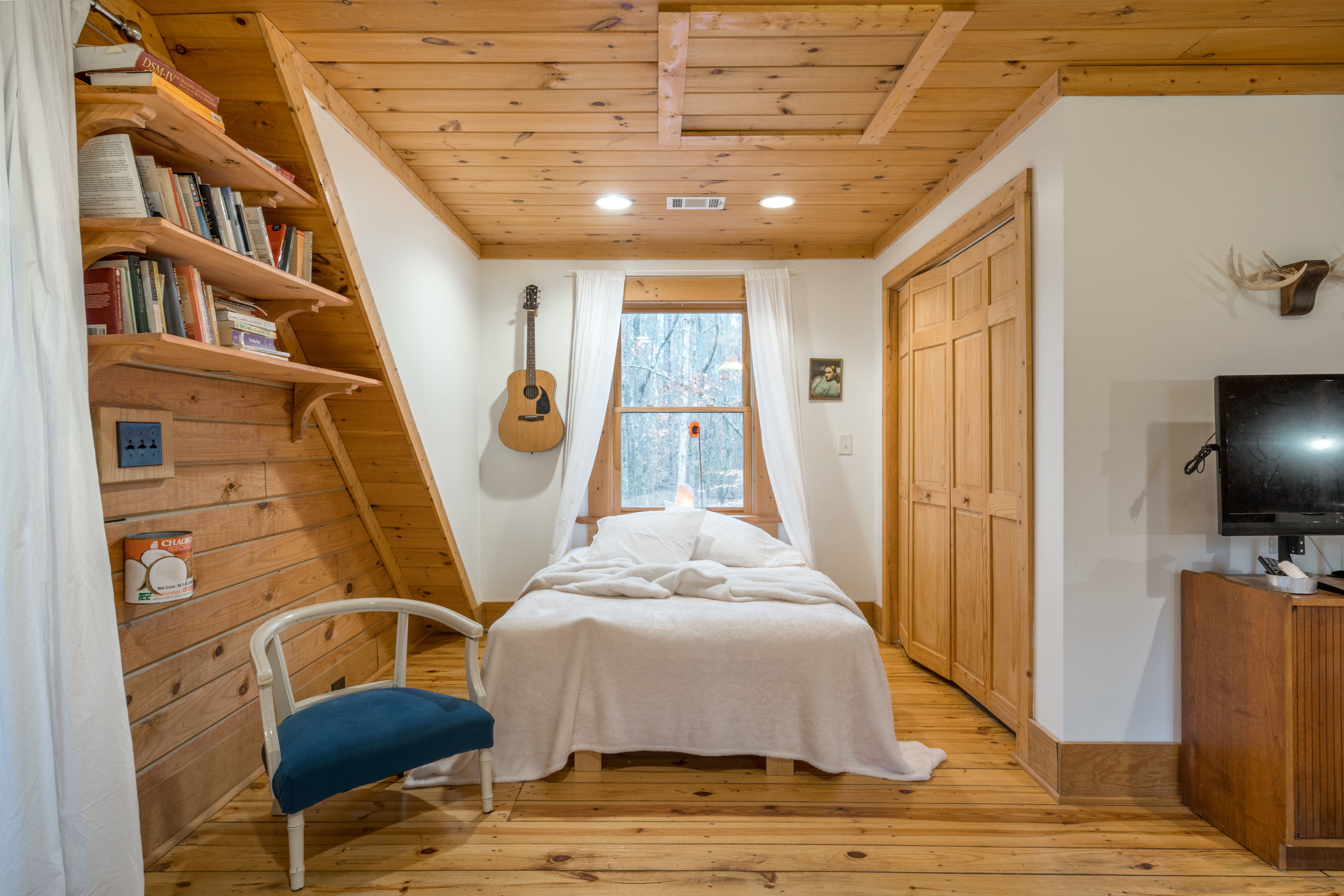 For those who are looking to connect with nature while connecting with voters, this cabin in Covington will allow you to feel like you're deep in the mountains – but all while only 40 minutes from downtown Atlanta.